Pictures & Videos of the sale heifers
More will be added until the start of the sale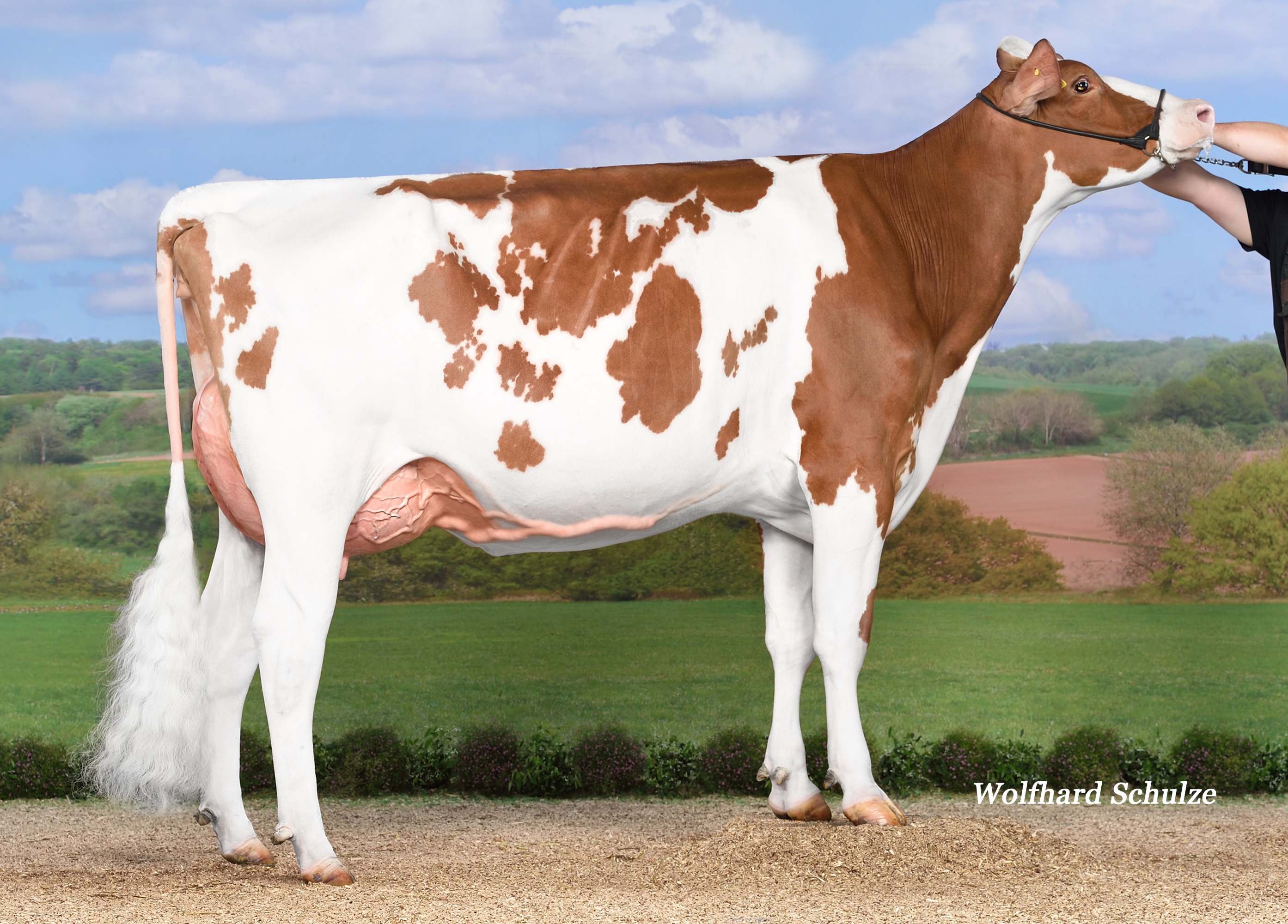 Lot 1. NH DG Arvis Silky-Red VG-87-DE VG-87-MS 2yr. | Res. 2-Yr Old Champion German Dairy Show 2019
Arvis *RC x Des-Y-Gen Snowman Selina *RC VG-86-DE 3yr. x Des-Y-Gen Planet Silk *RC EX-90-USA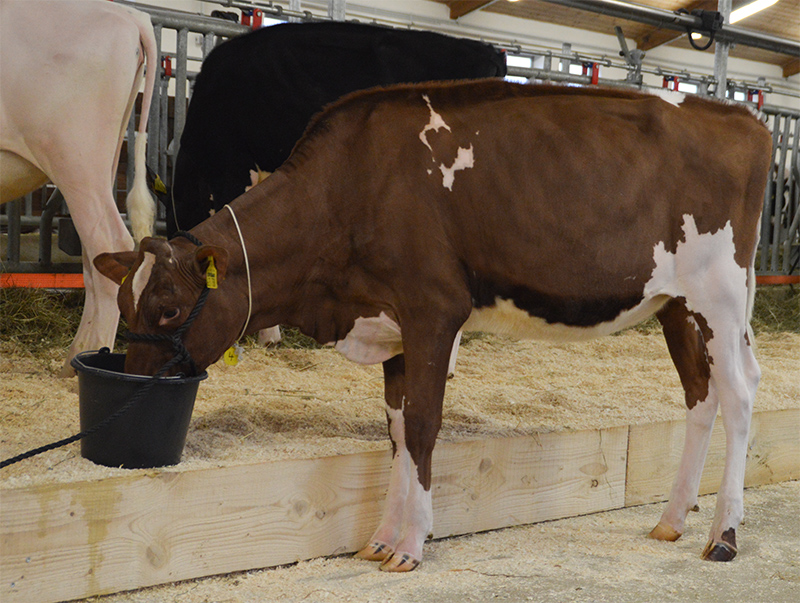 Lot 4. TT O'Kanada Red
Diamondback *RC x Wilcor Goldwyn O'Katrysha *RC VG-85-DE 2yr. x Gs Alliance Sid O'Kamila EX-90 x Decrausaz Iron O'Kalibra EX-97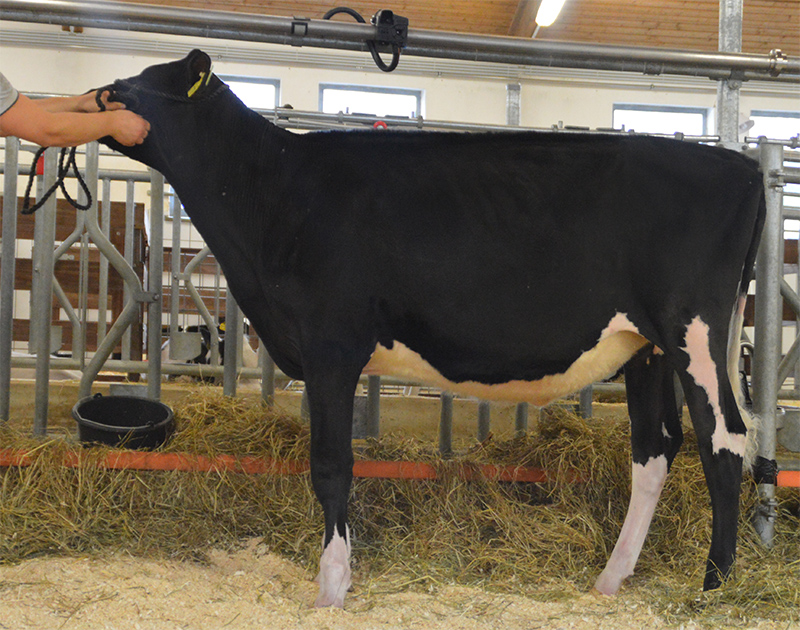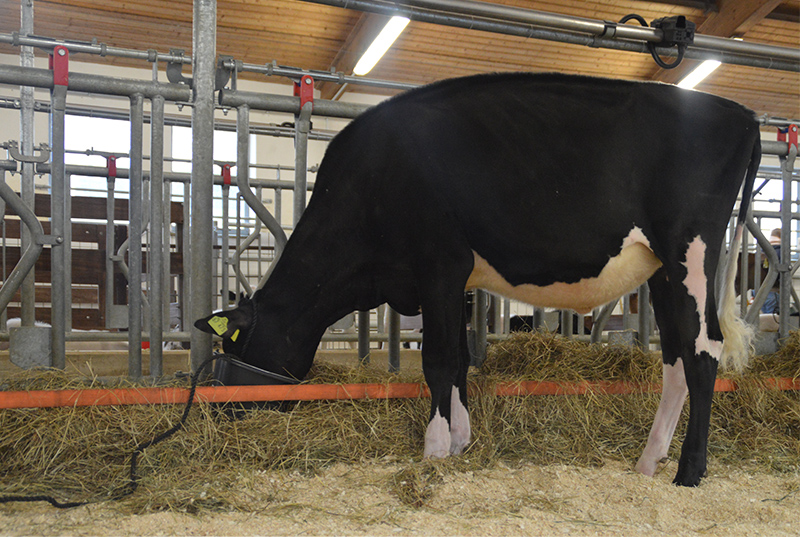 Lot 7. GHO Zovie *RC
Diamondback *RC x Gold Chip Zarah VG-87-DE 2yr. x Ocean-View Allen Zamora EX-93-USA 2E x Ocean-View Mandel Zandra EX-95-USA
1st place Type Cyp Thüringen 2019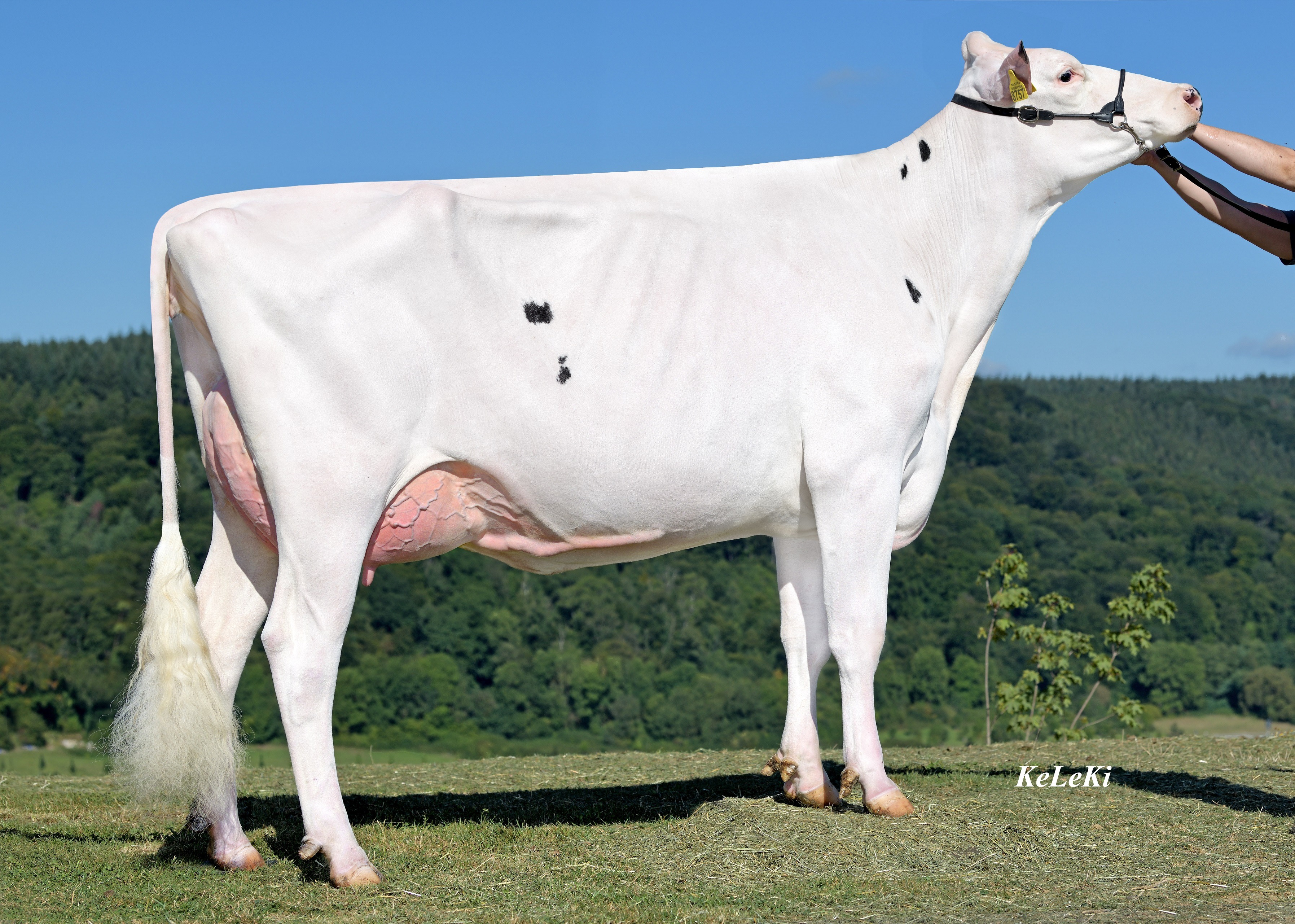 Lot 8. Oosterbrook Burning Star VG-86-DE La1
Afterburner x Oosterbrook Chevrolet Jazzs VG-85-NL x Benthemmer Supersonnie Jazz GP-NL x VG-88 x VG-88
Close to 50kgM, VG-86-DE and BULL dam!!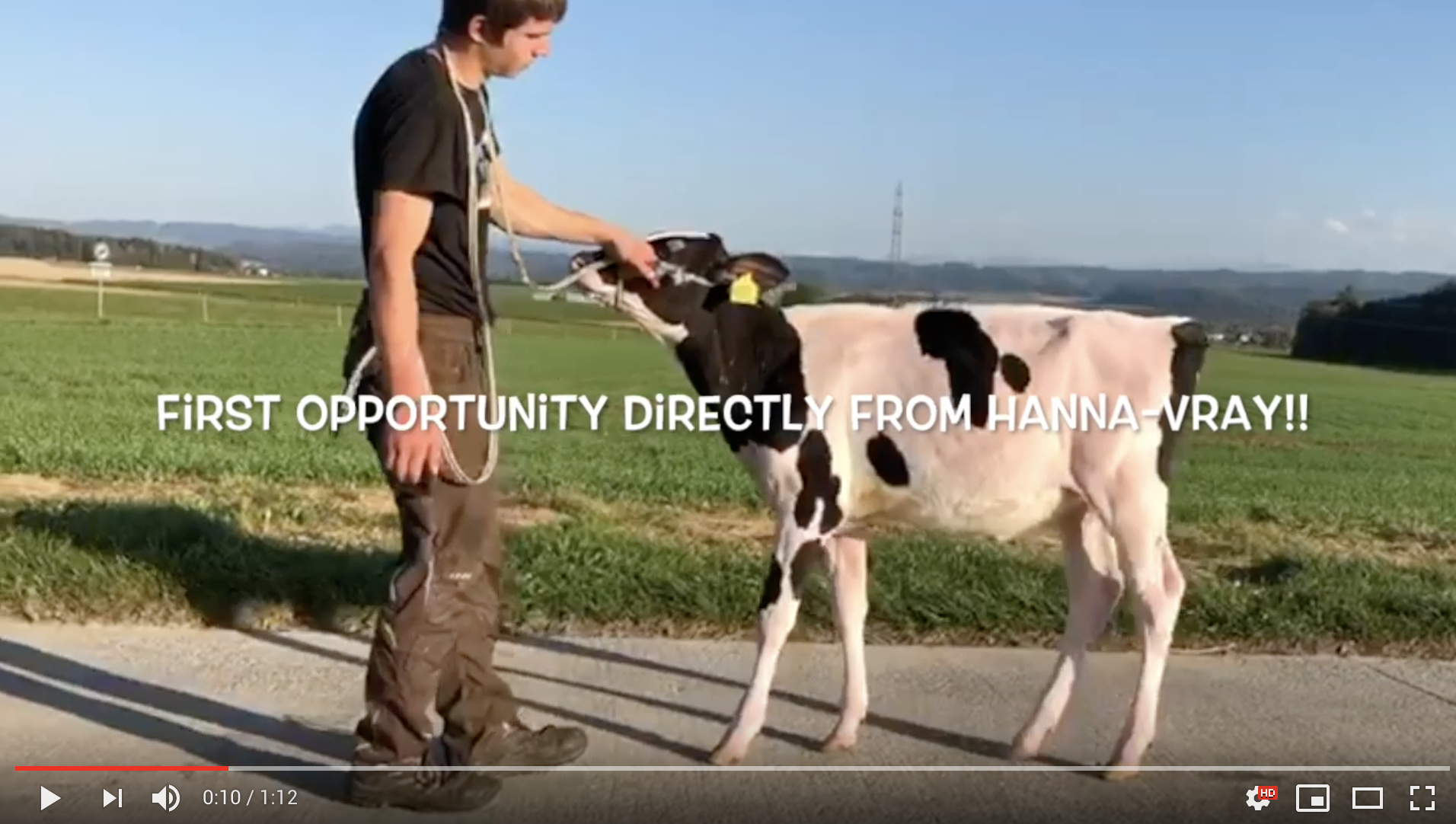 Lot 19. Mattenhof Crushtime Holiday (VIDEO)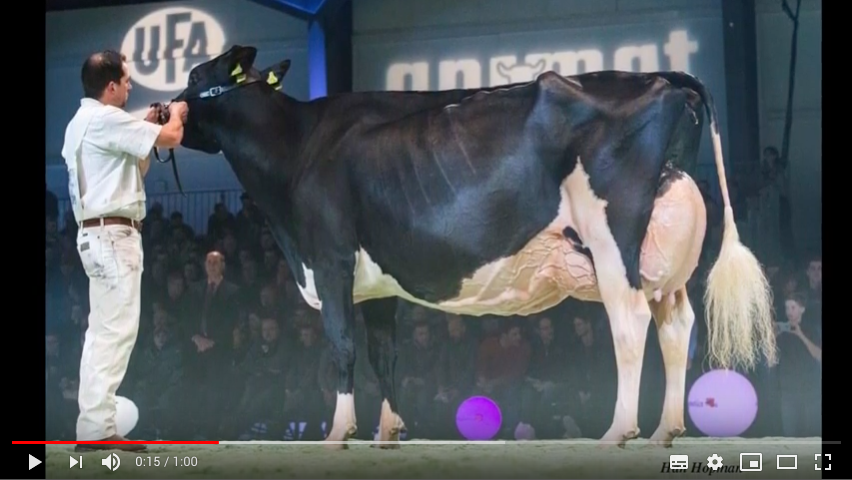 Lot 21. SD Doorman Ghardia (VIDEO)
Doorman x Rogy Goldwyn Ghardaia EX-95-CH - Grand Champion Swiss Expo 2018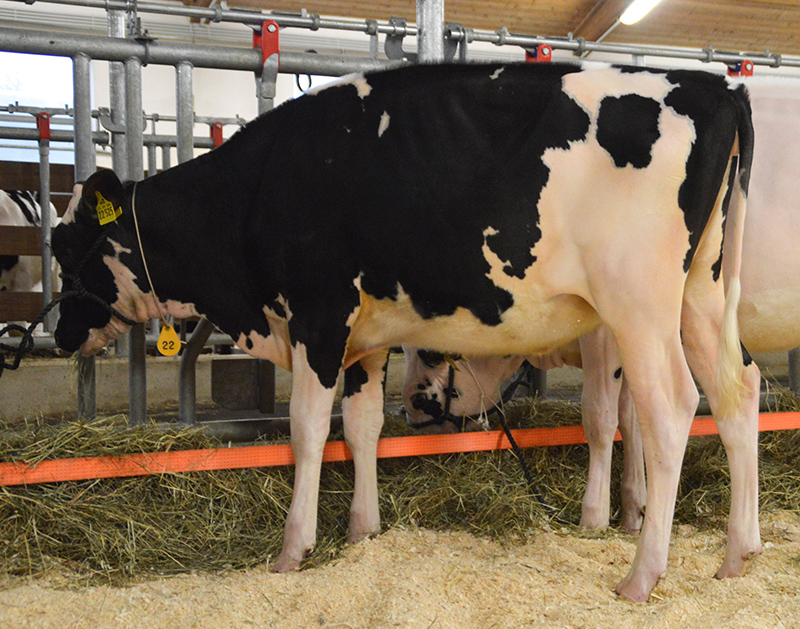 Lot 22. Hellender Therese
Doorman x Duckett Goldwyn Toby EX-93-CH 2E x Vangoh Durham Treasure EX-96-USA EX-99-MS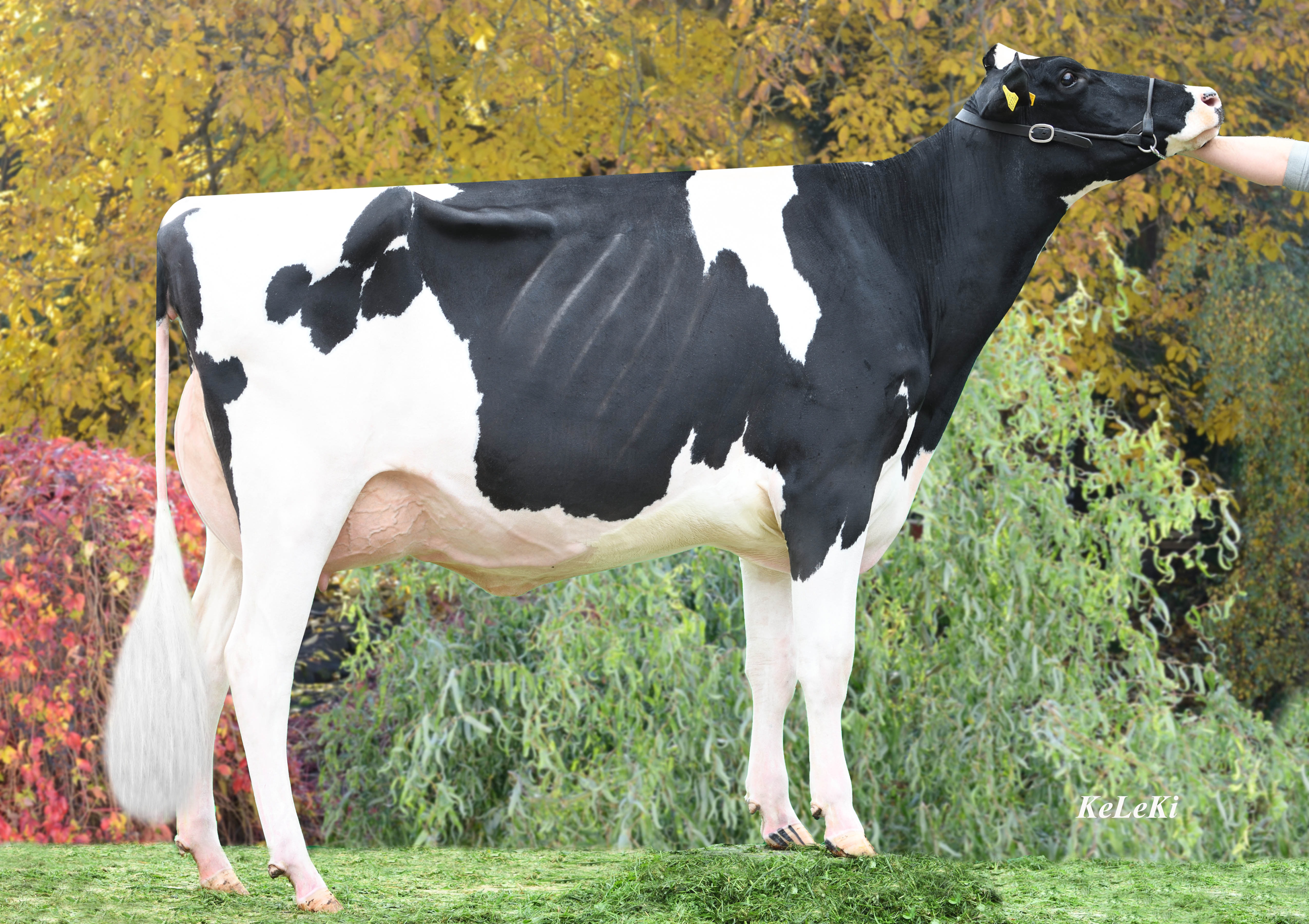 Lot 27. Schönhof's Atwood Detroit
Atwood x Stel Damion Debat EX-92-AT - Res. Grand Champion Dairy Grand Prix Austria '14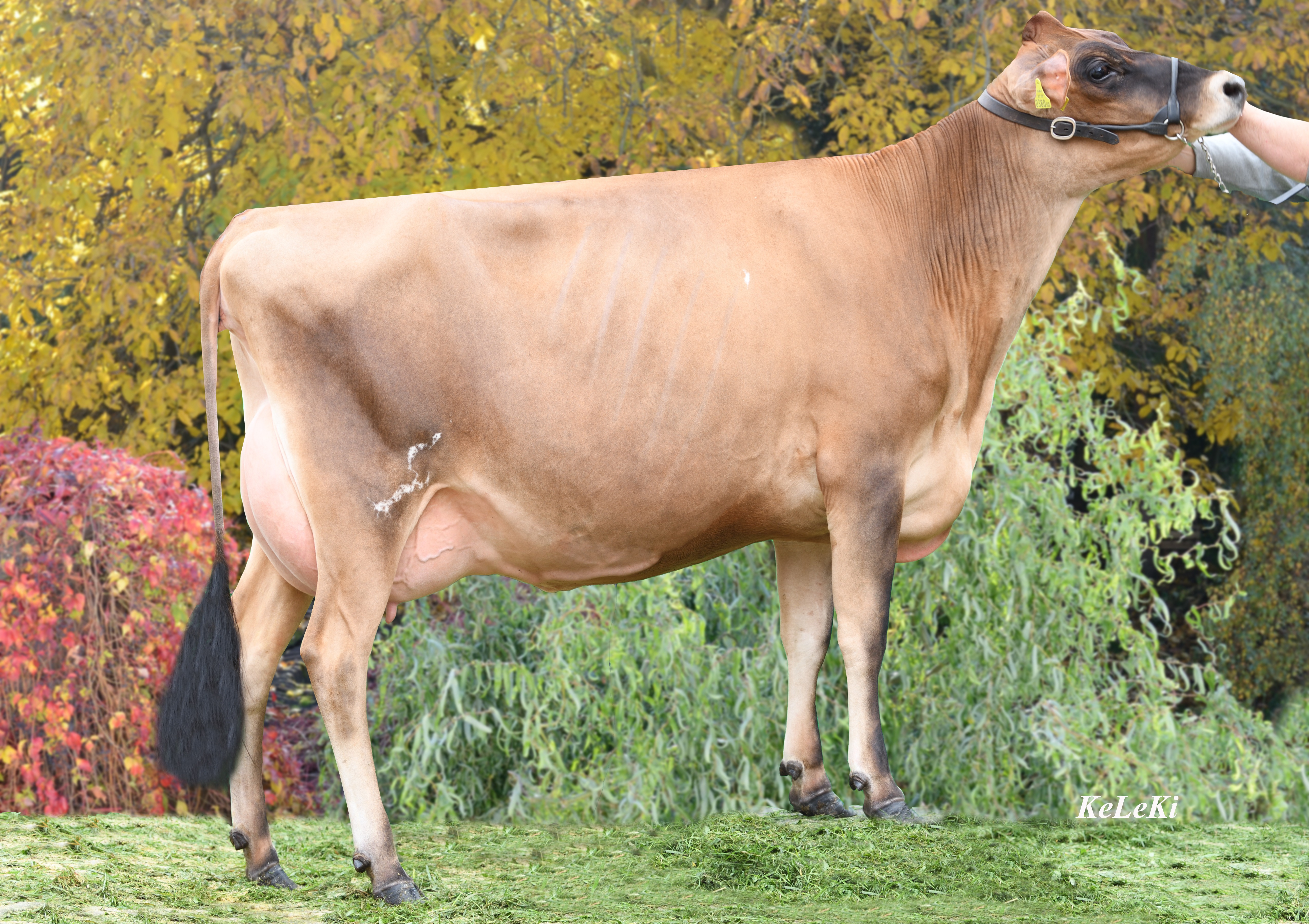 Lot 34. Schönhof's Tequila Jody
Tequila x Jenny VG-86-AT (s. Lenz) x Jessy VG-87-AT (s. Brook)
1st place Jersey Swiss Expo 2019 & Top 5 at Junior Champion
Full sister to Schönhof's Tequila Jasmine VG-87-AT 2yr.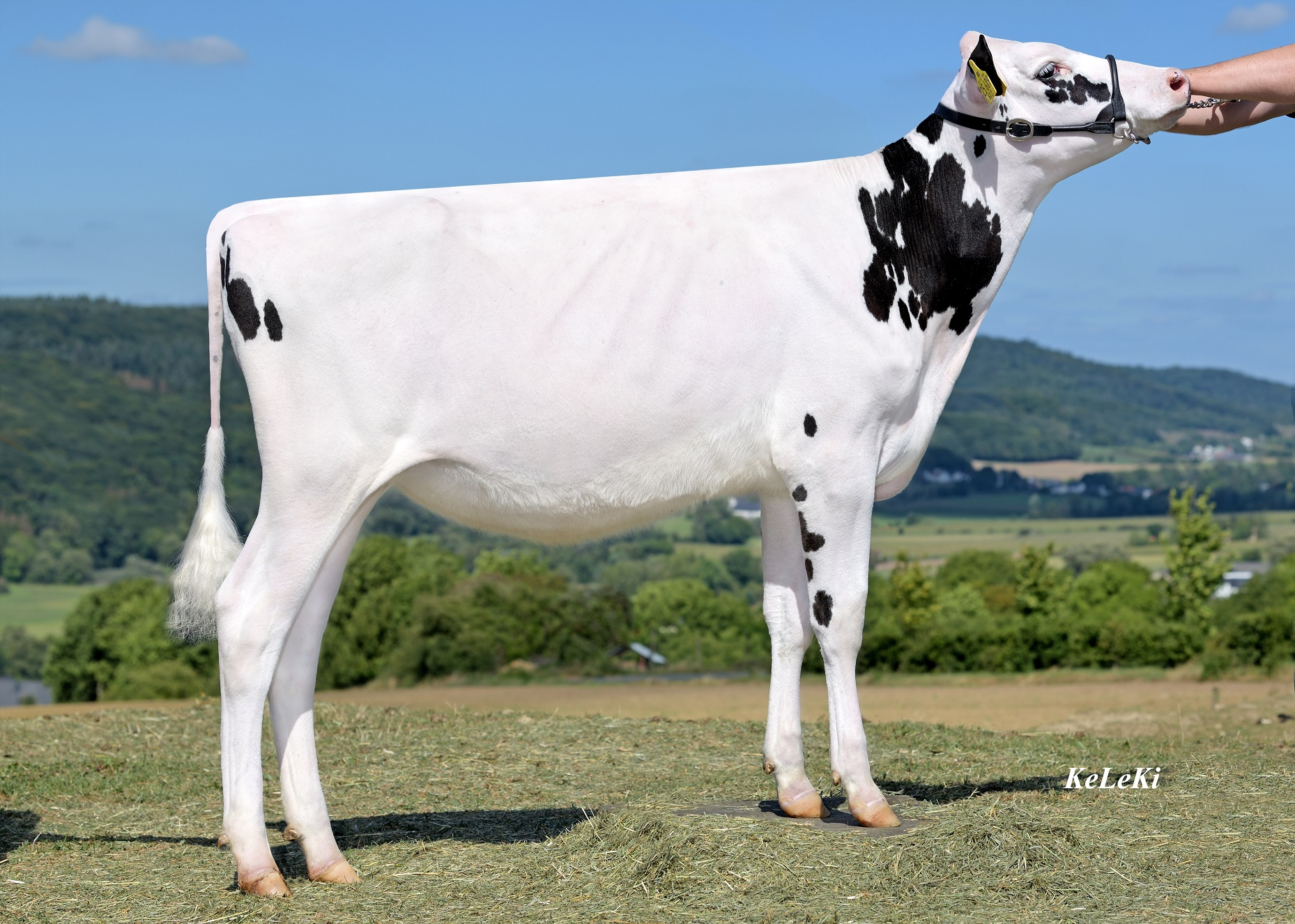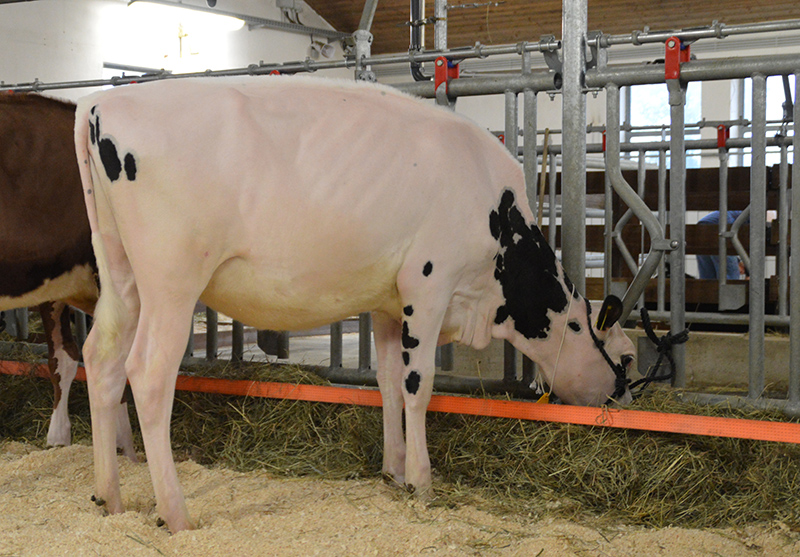 Lot 41. NH GL Charl Pompeye
149 RZG / 2643 GTPI / +861 NM$ / 144 RZM
Charl x NH DG Passion (s. Kerrigan) x Vekis DG Panda VG-86-DE 2yr. (s. Balisto)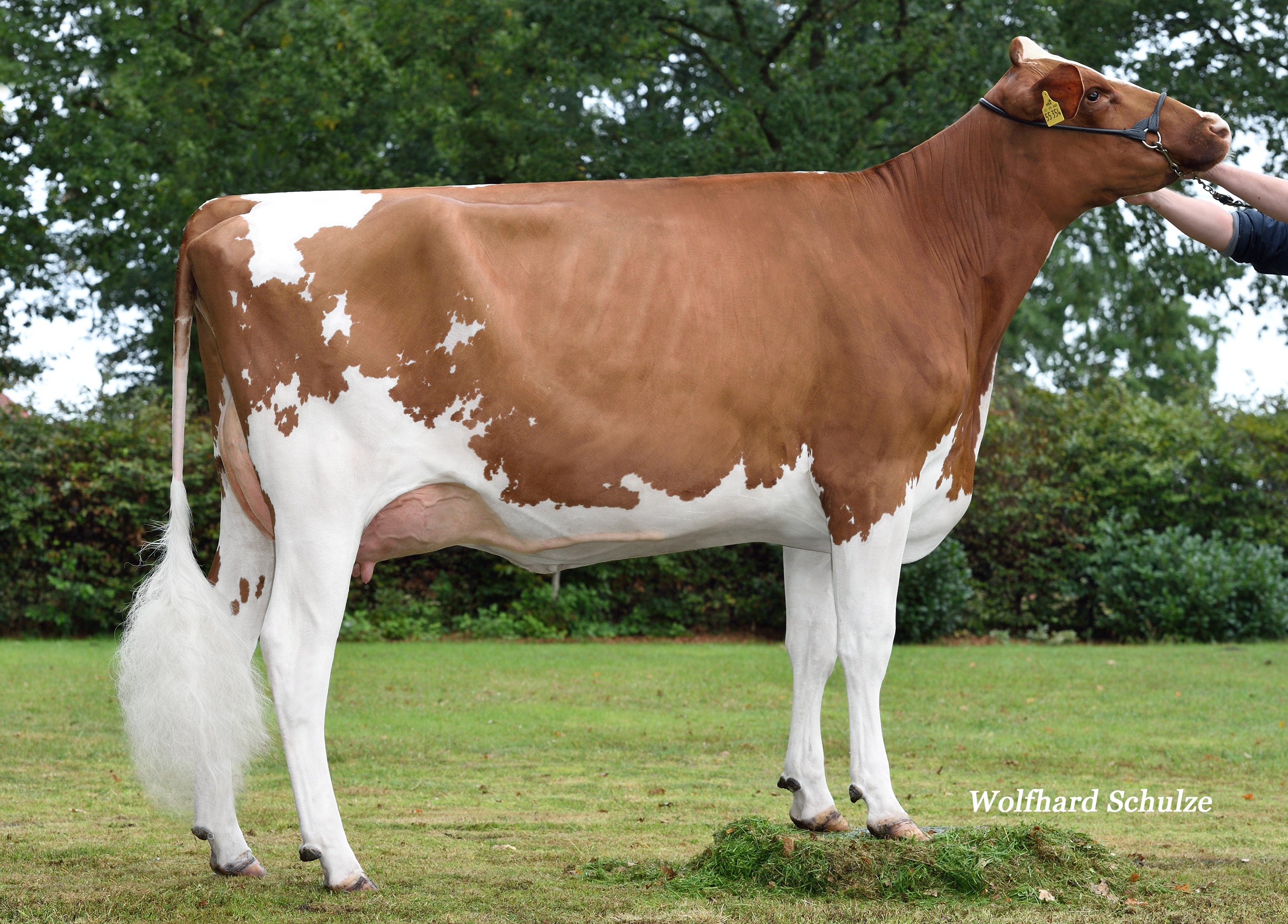 Lot 43. Seeger's Memory Red
Diamondback *RC x Seeger's Ted Marcy-Red VG-88-NL La2 (s. O'Kalif) x Ted Marcy EX-94-DE EX-95-MS family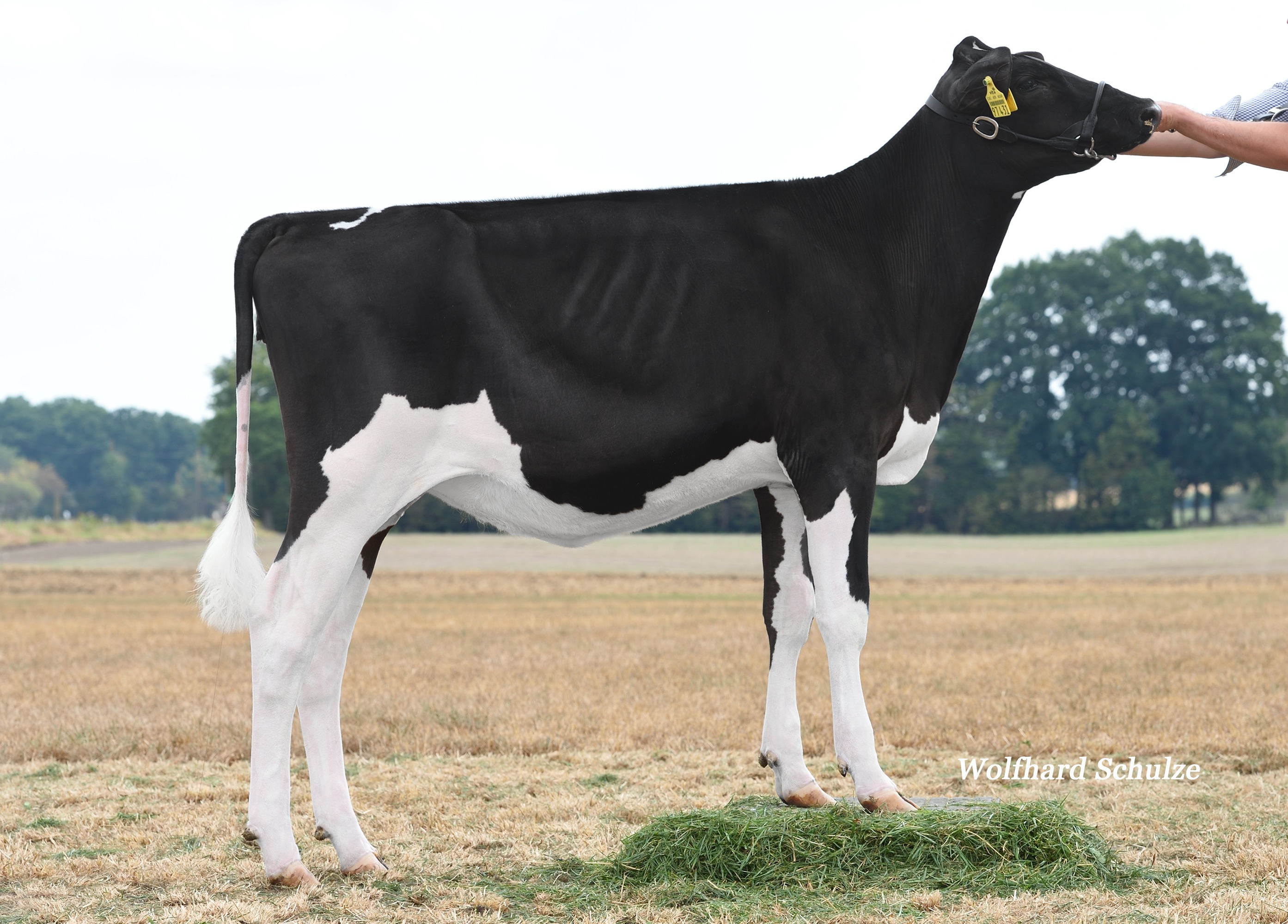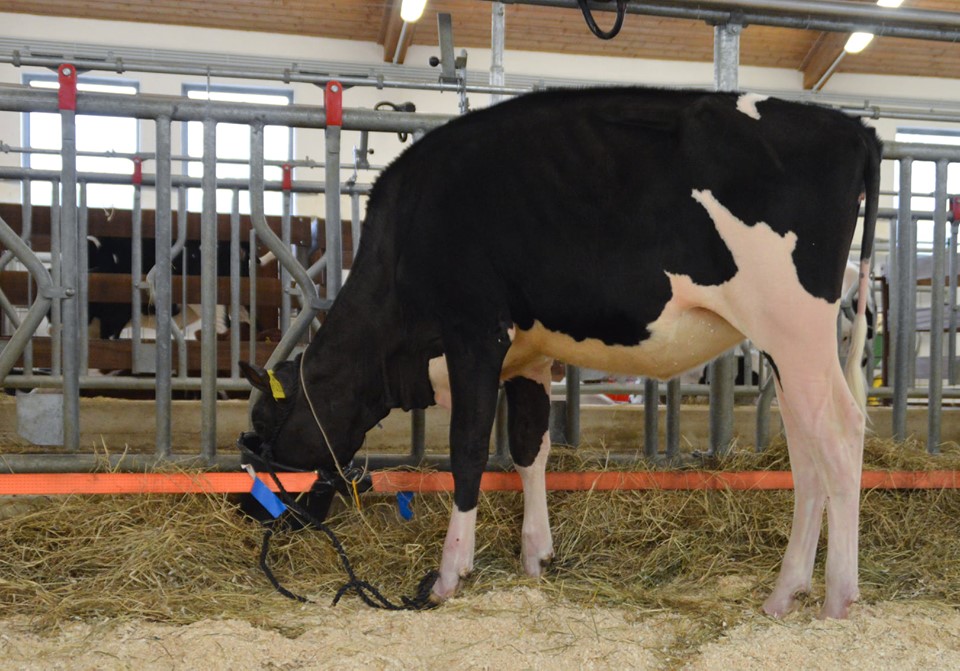 Lot 49. Blondin Black Beauty *RC
Unstopabull-Red x Mystique Goldwyn Boreale EX-94-CAN x VG-88-CAN Toystory x Regancrest-PR Barbie EX-92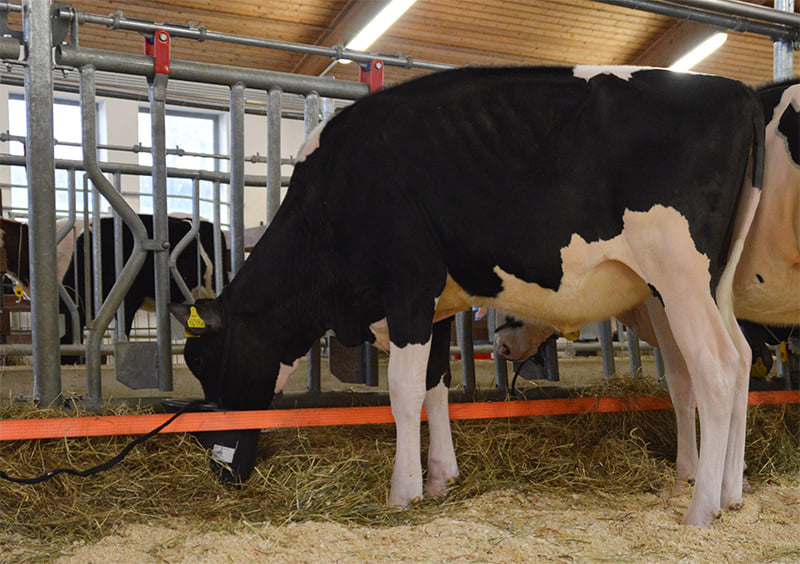 Lot 55. Mylena *RC
RED CARRIER Undenied dtr of the Senior Champion R&W European Show 2010: CHH Mylene-Red EX-94-LU EX-96-MS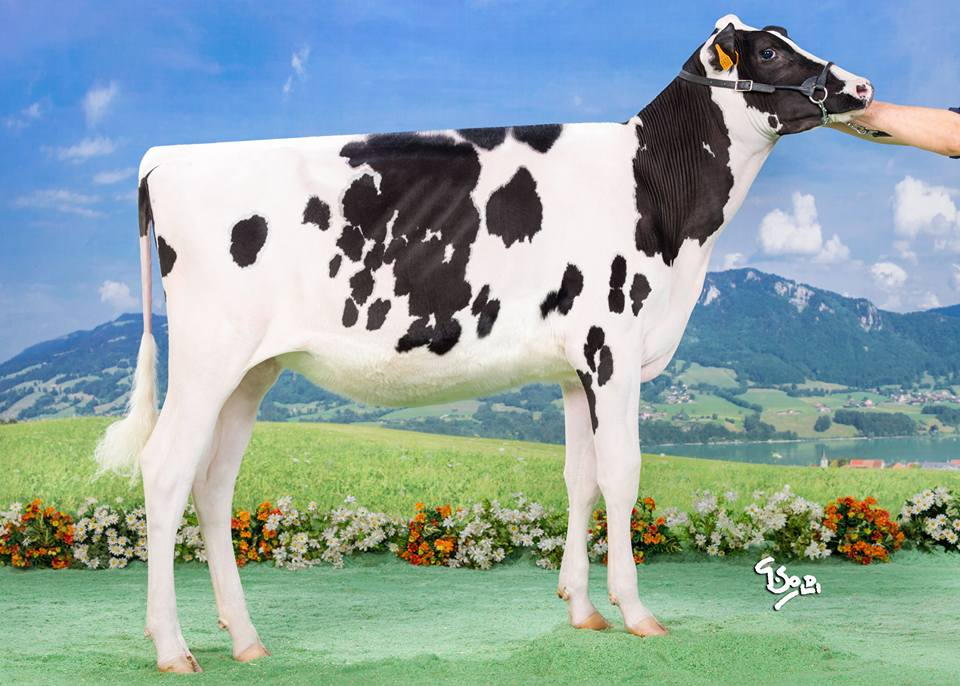 Lot 56. Bel Bag2 Solomon Bella
Solomon x Du Bon Vent Inkapi EX-93-IT - HM. Grand Champion Montichiari '19 x VG-85 Knowledge x VG-89 Dolman
2nd in youngest class Swiss Expo 2018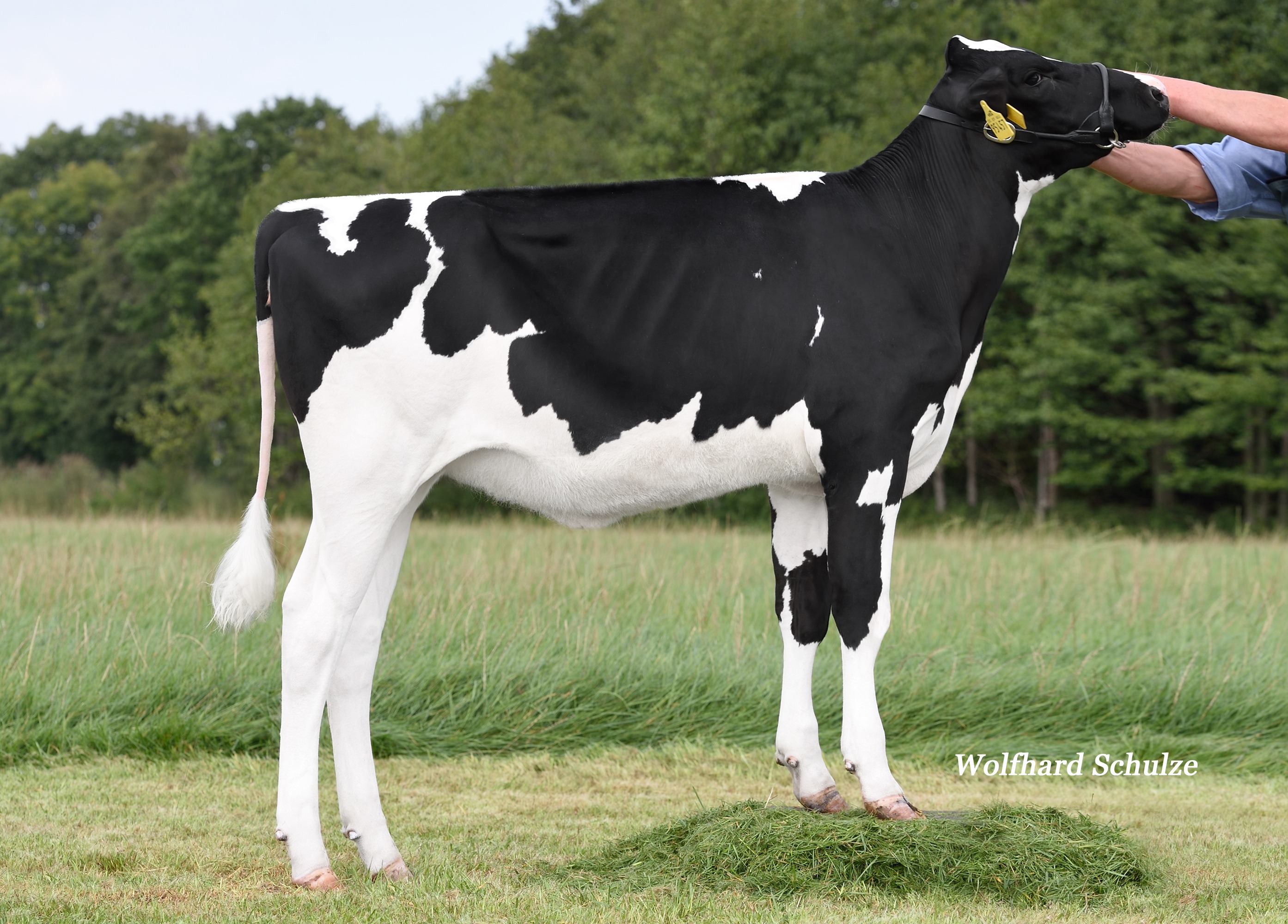 Lot 73. RR Helen P
POLLED / +152 RZG / +153 RZM / +122 RZE
Hotspot P x RR Helena 538 VG-85-DE 2yr. (s. Kerrigan) x Tir-An Boss Hortensia VG-86-DK x Anderstrup Snow Heaven VG-87-DK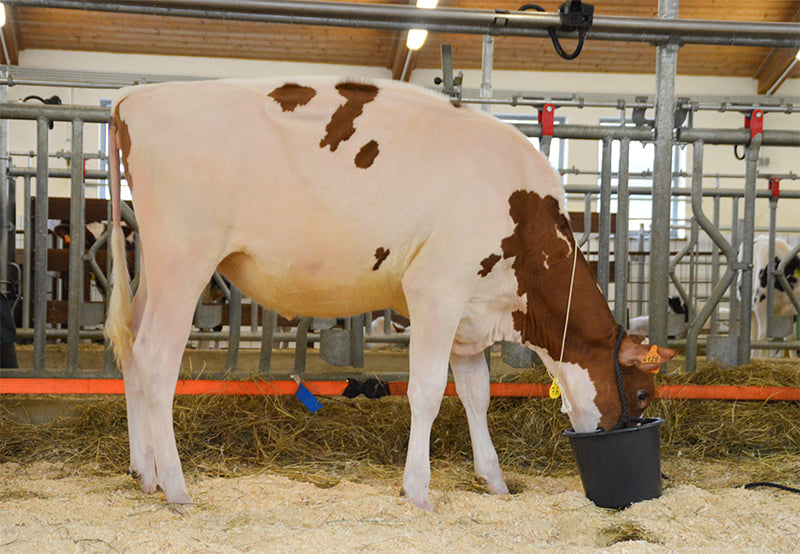 Lot 76. Schwartz Aria Red
Castel BAD *RC x Ms Farnear Adler Arvis Agrovia VG-88-FR 2yr. x Ms Farnear Aria Adler EX-95-USA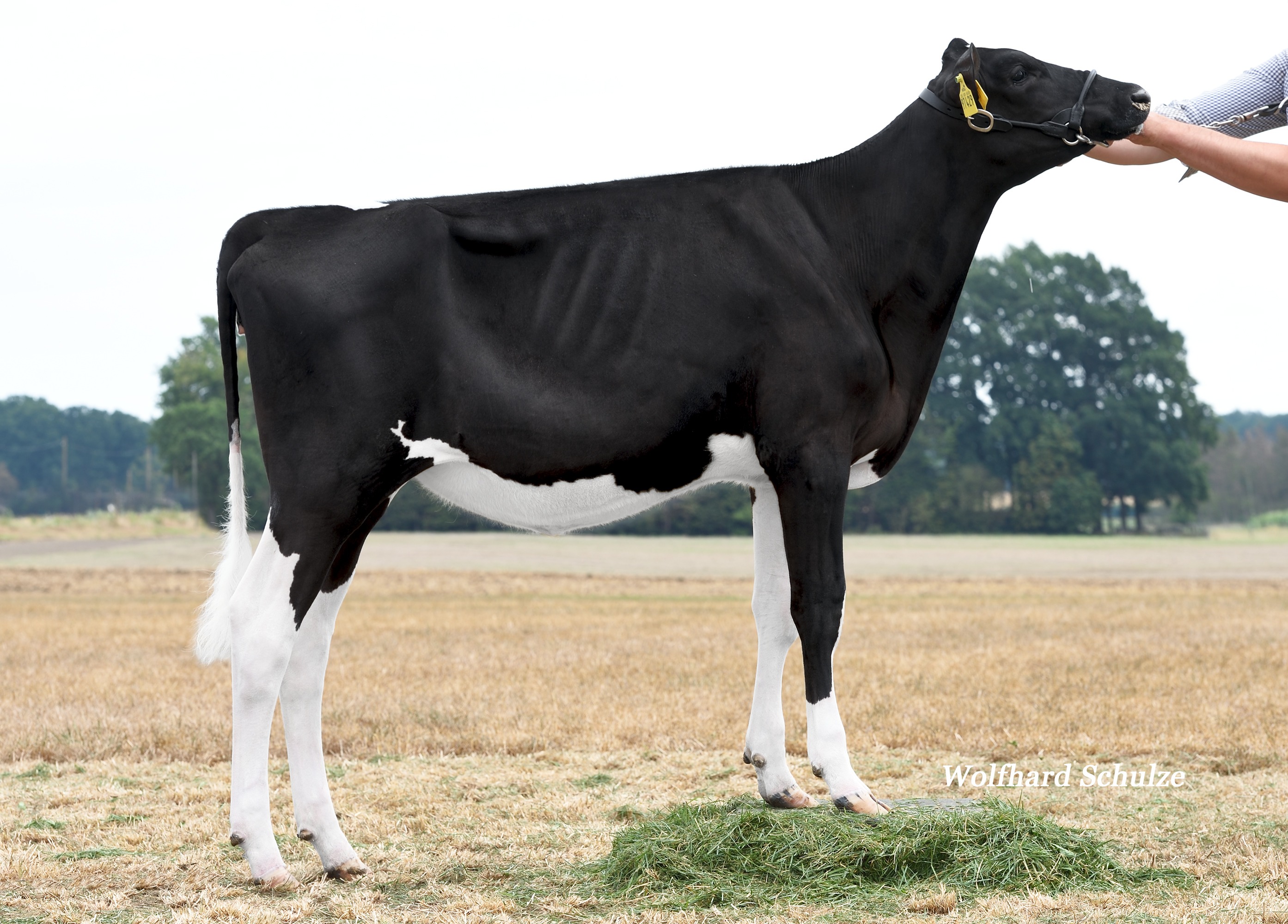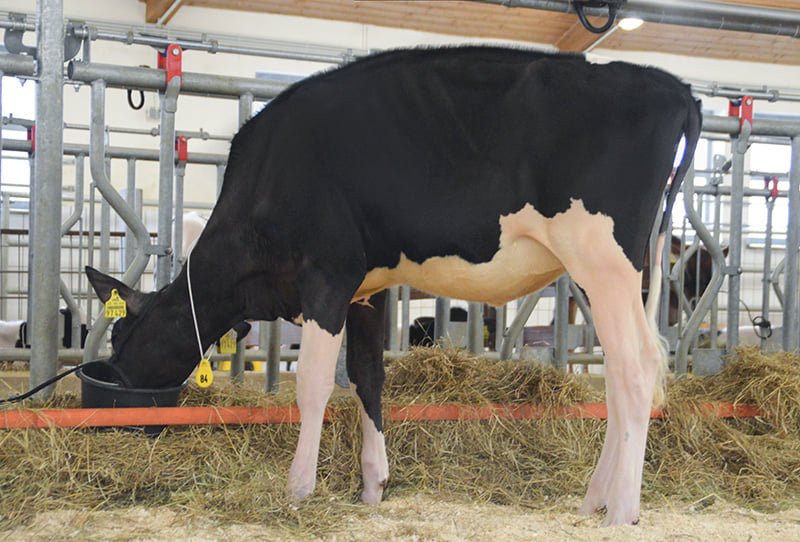 Lot 84. Budjon Emily
Undenied x Budjon-JK Atwood Eware EX-94-USA x Budjon-JK Emilys Edair EX-95-USA x Krull Broker Elgance EX-96-USA family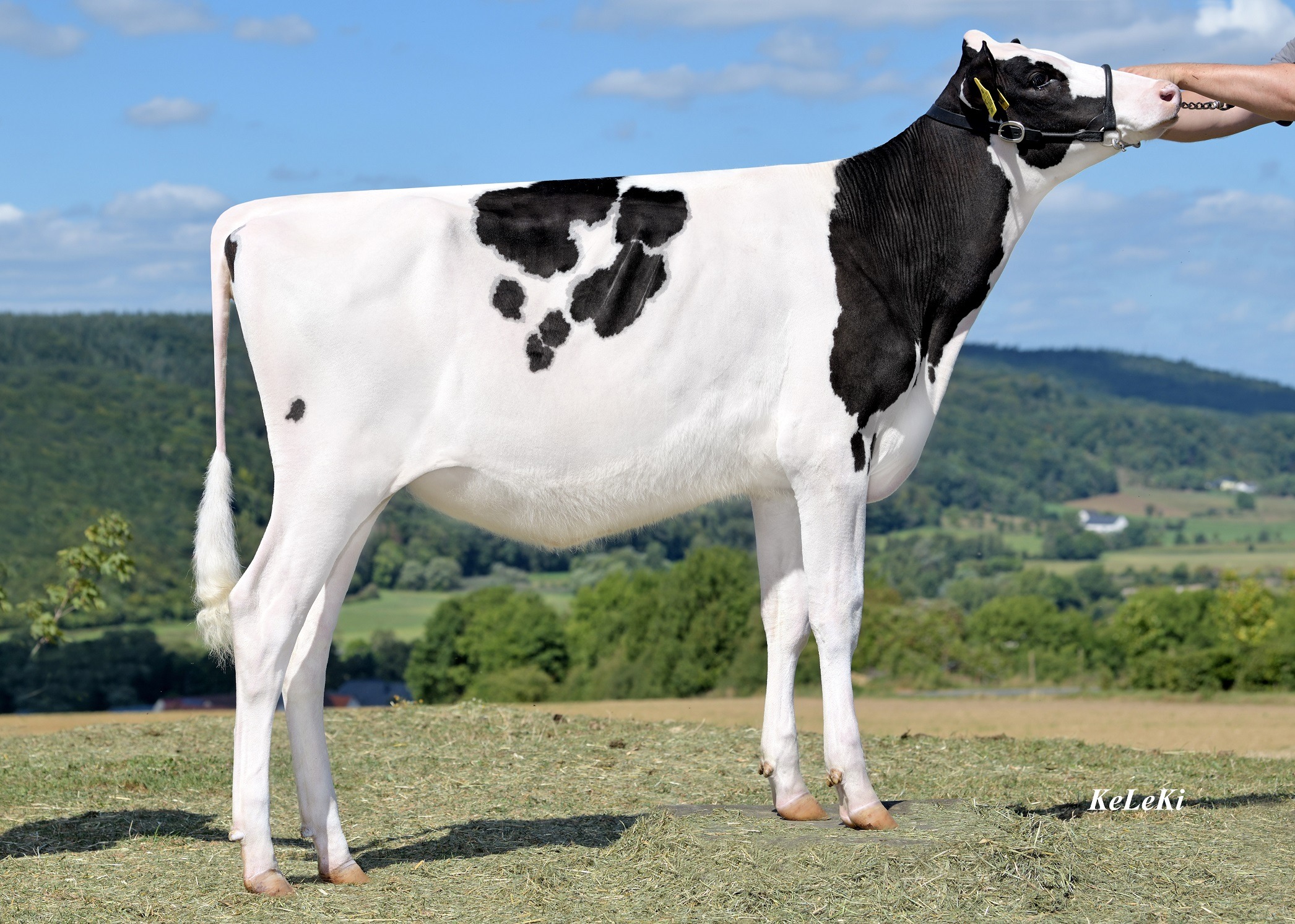 Lot 86. NH Doc Faithless
King Doc x Monterey Faithfun VG-86-DE 2yr. x NH Oak Faithlove VG-87-FR 2yr. x EX-90 Windbrook x DKR Faith VG-87
One of ONLY 32 heifers in the breed combining >2500 GTPI with >3.5 PTAT, >0.10% Fat and <8.5% SCE & READY TO FLUSH!!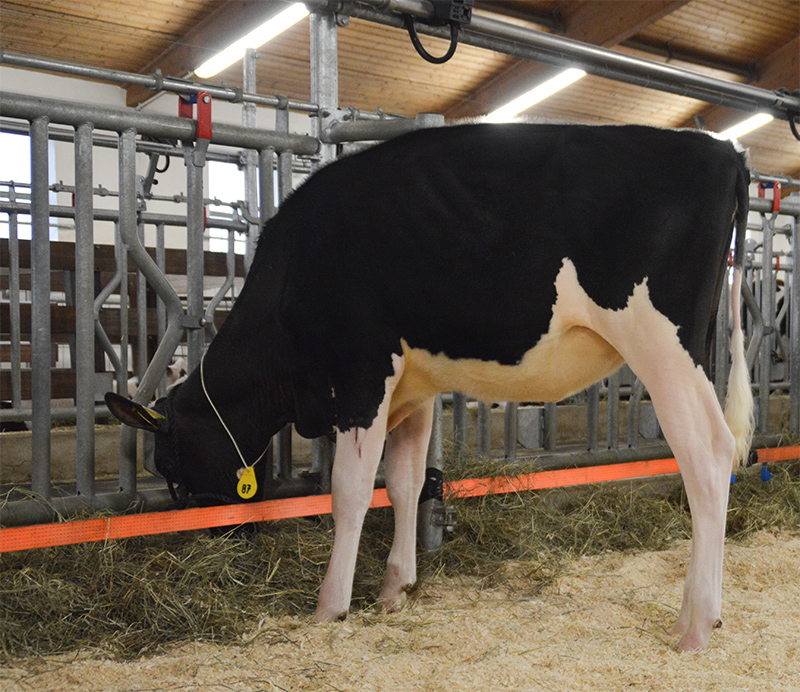 Lot 87. RZN Hotspot Mirella
2667 GTPI / +2.50 PTAT / 149 RZG
Hotspot P x RZN Federal Maya VG-85-DE 2yr. x Silver x Bacon-Hill Supersire Mindy VG-86-USA 2yr.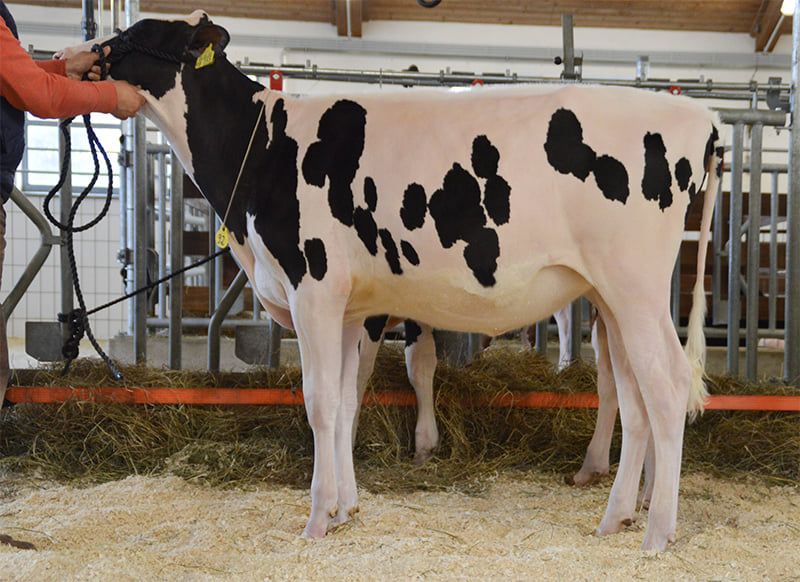 Lot 92. Wilcor GC Fabulous
Gold Chip x Chupin Shottle Faith EX-91-DE - classwinner DHV-Show '15 x 9 gen. EXCELLENT dams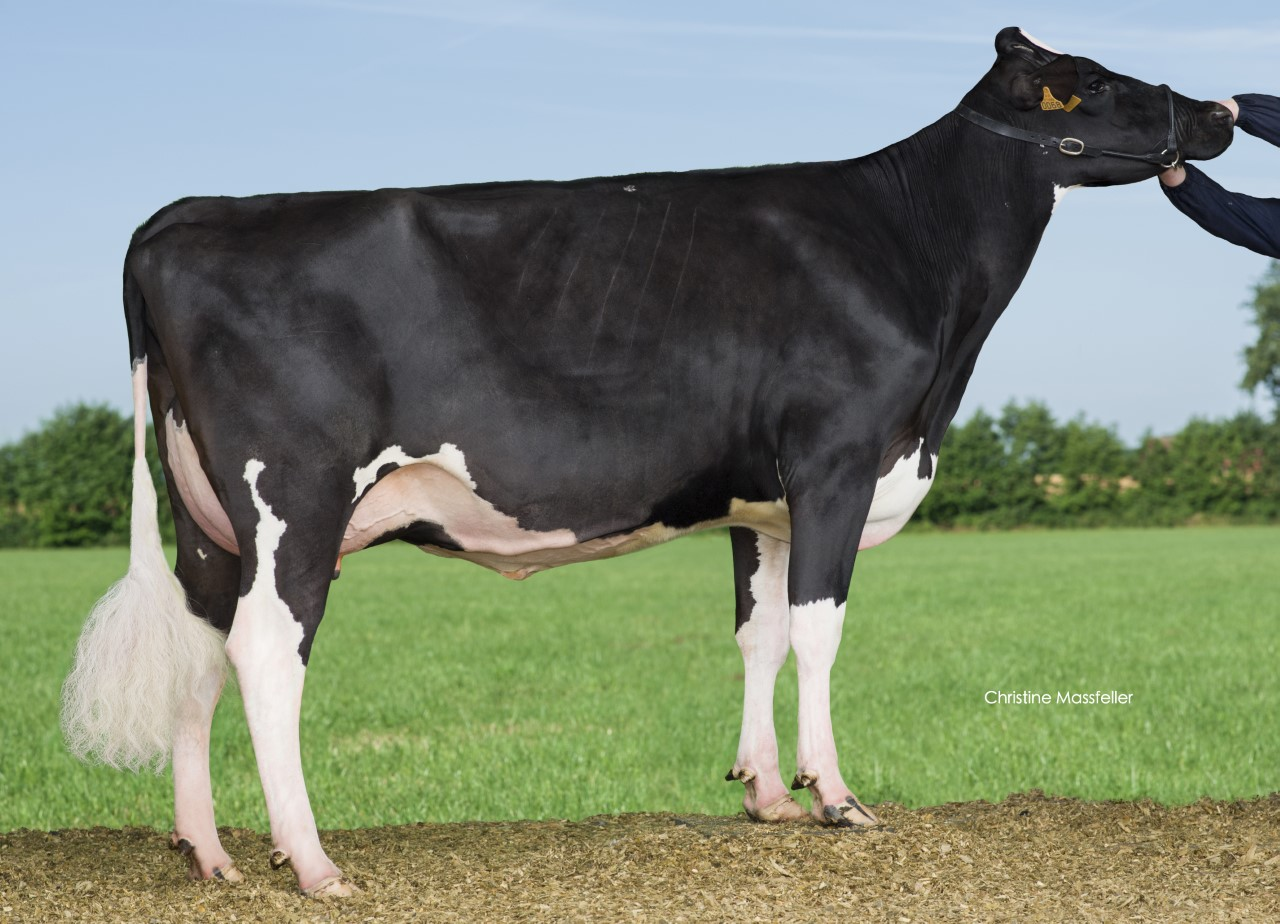 Dam to lot 106. EPH Rolls Rose VG-86-DE 2yr. (her Goldwyn dtr Lohmann Roseanne sells)
Goldwyn x 14 generations EXCELLENT dams!! Same family as Peak Goldwyn Rhapsody EX-97-UK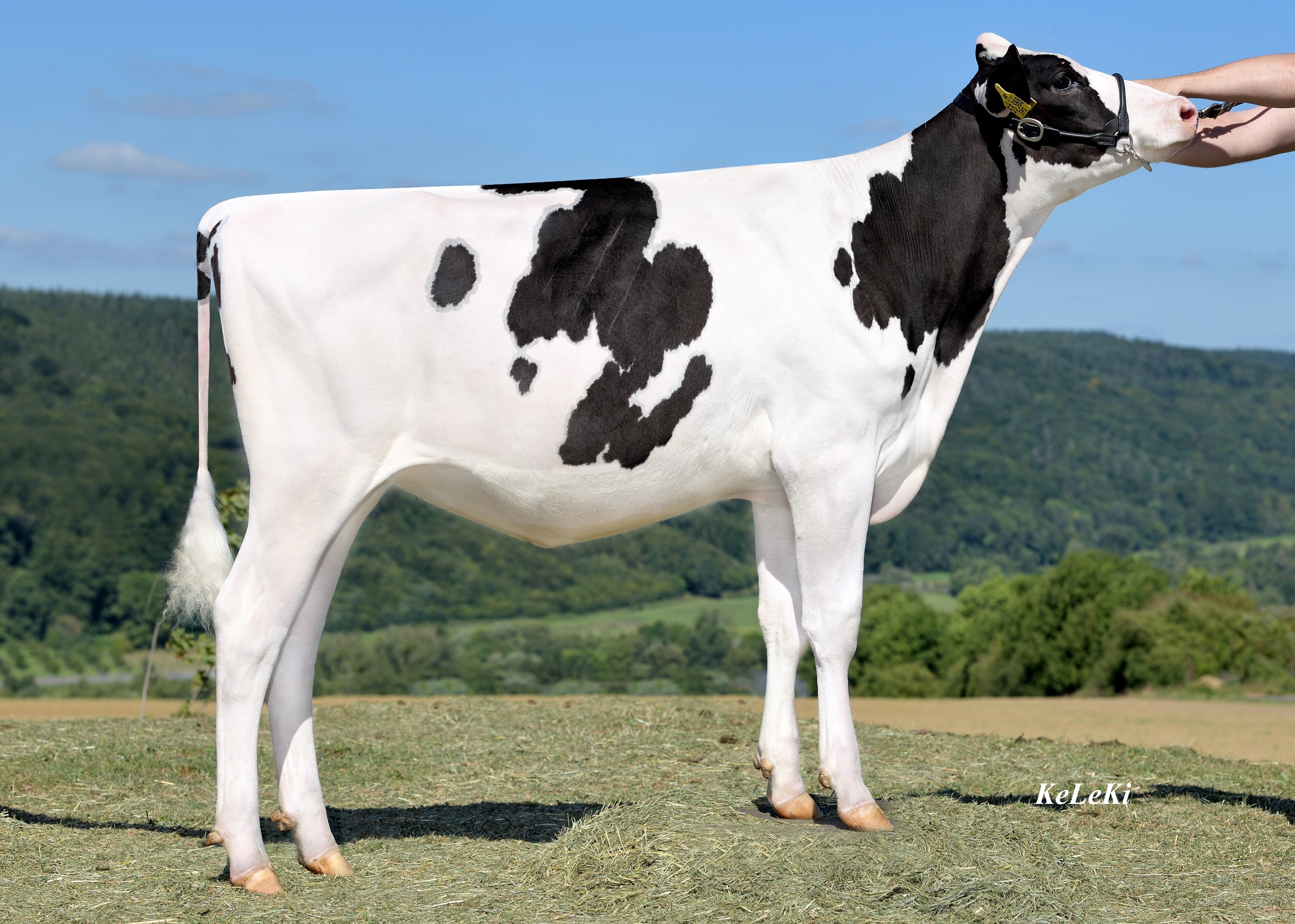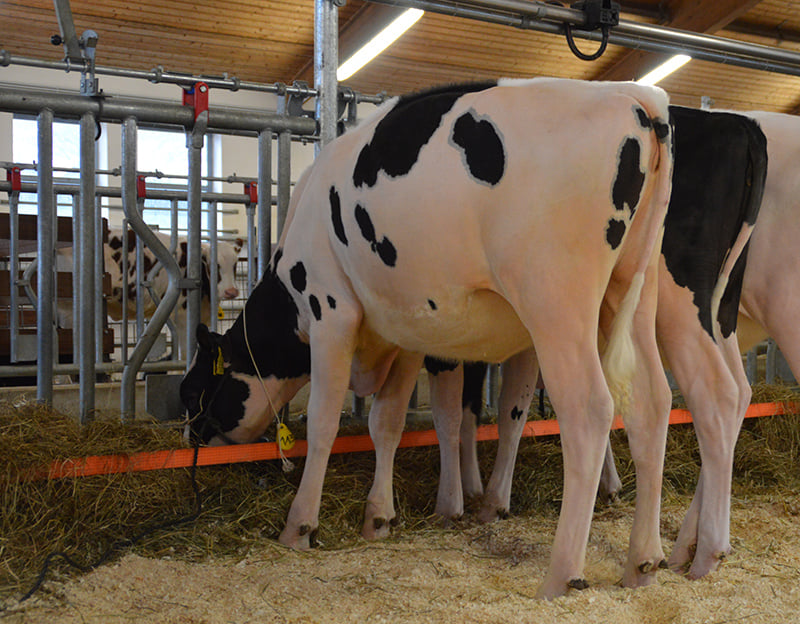 Lot 113. NH Humblenkind Marseille
A BEAUTY with +153 RZG and READY TO FLUSH!
Humblenkind x NH Emerich Monaco VG-85-DE 2yr. x Anton x Vekis Sudan Mellow VG-88-DE x VG-87 x VG-85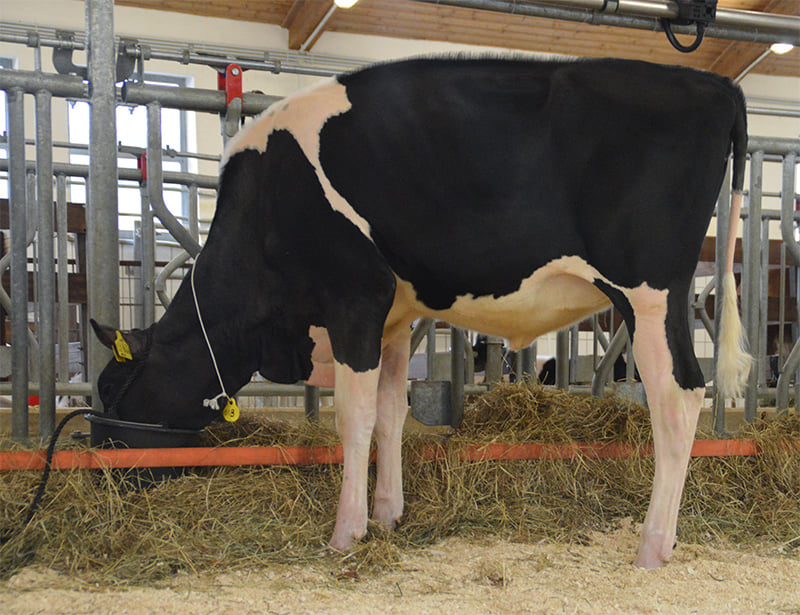 Lot 118. Ms Undenied Lillet
+3.45 PTAT Undenied x Lottos Atwood Lizette EX-94-USA 4yr. x Winterbay Goldwyn Lotto EX-95-CAN - Grand Champion Royal 2010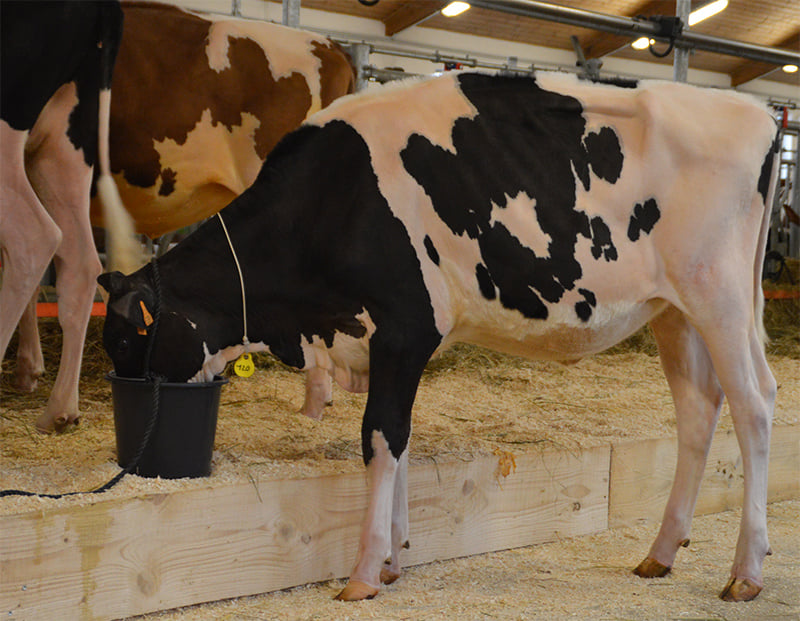 Lot 120. Schwartz Spoutnik
+3.40 PTAT and READY TO FLUSH!!
King Doc x Petitclerc Nohl Sally VG-88-FR 2yr. (s. Archrival) - full sister to Res. 2-Yr Old Champion Expo Bulle '19 x SPOOKY 54* family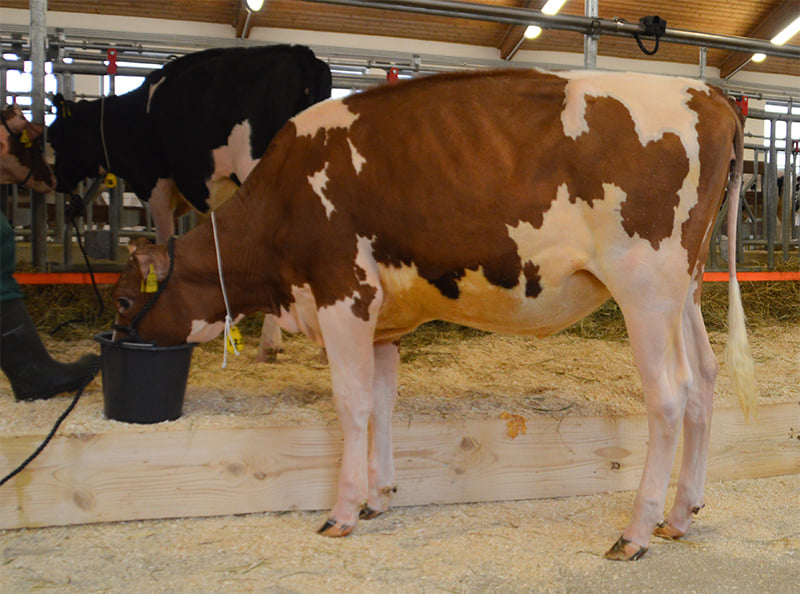 Lot 122a. Castel BAD *RC x FG California VG-89-DE EX-MS - Int. Champion R&W DHV-Show '17
The Derrwyn Miss Special red EX-94-USA family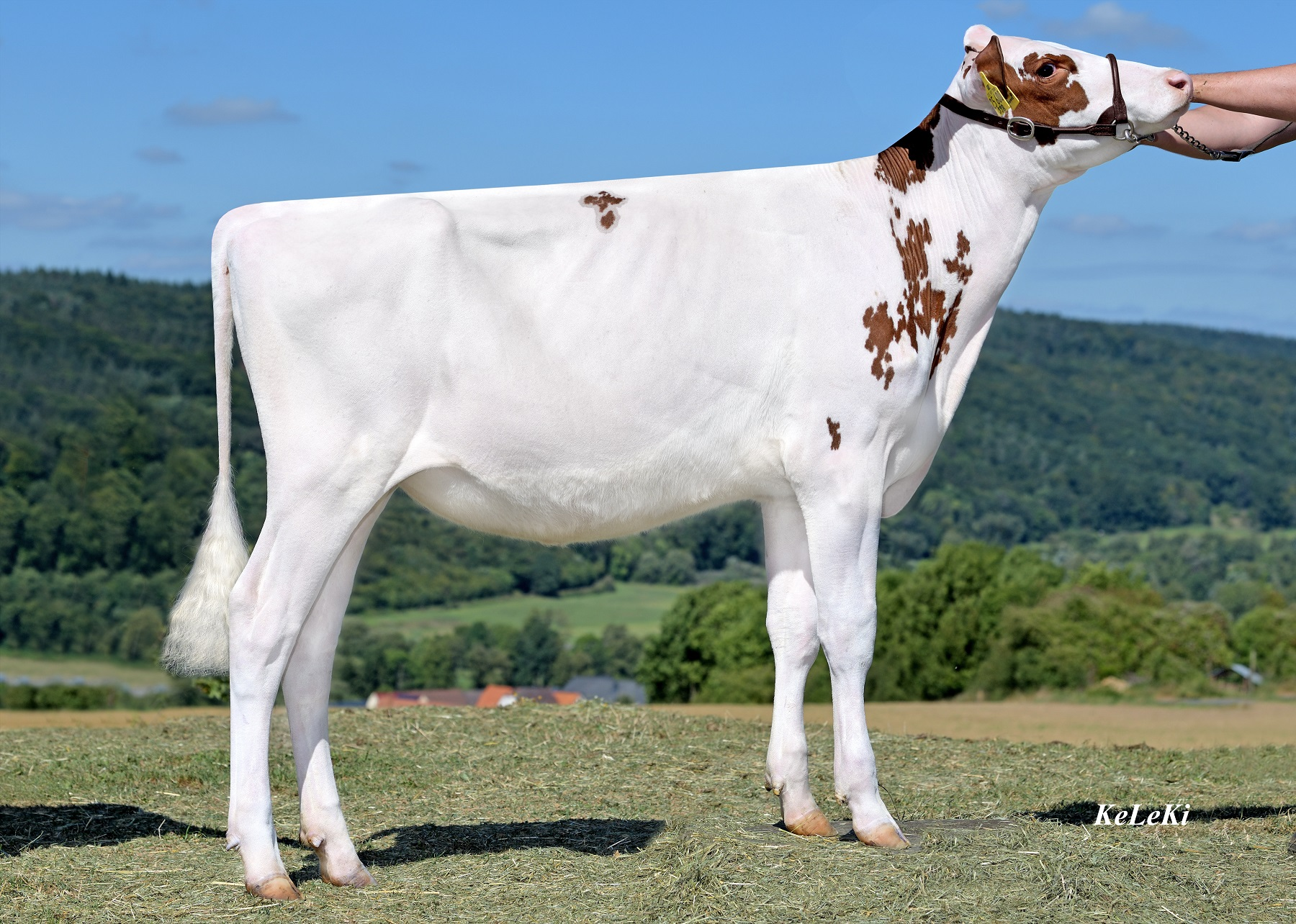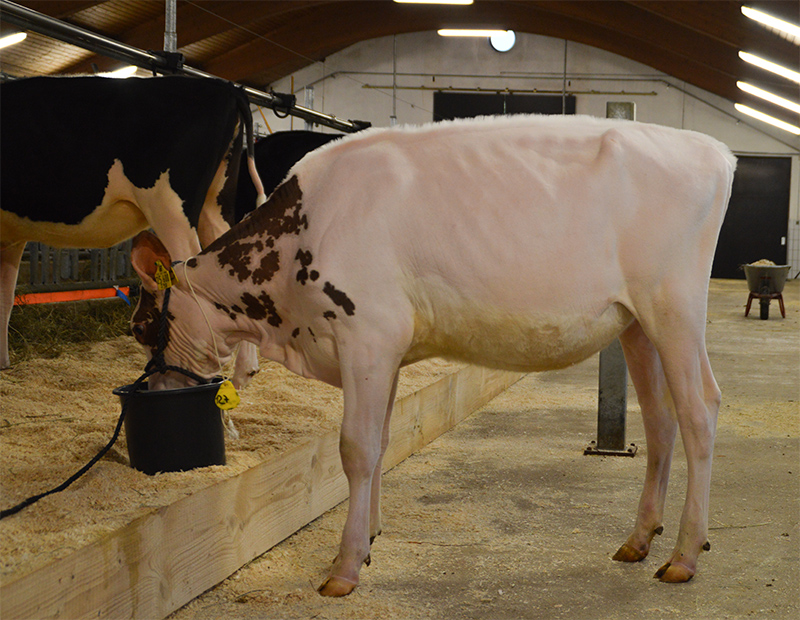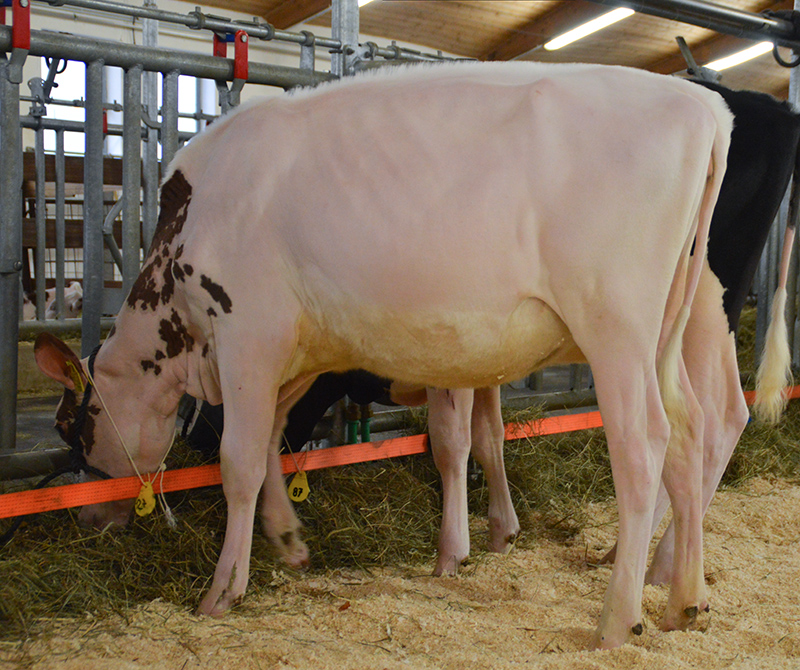 Lot 127. NH Armanda P Red
Ammo-P *RC x Mox Atlee Red VG-85-DE 2yr. (s. Awesome-Red) x VG-89 Ladd-P x VG-87 Sanchez x VG-87 x MD-Delight Durham Atlee EX-92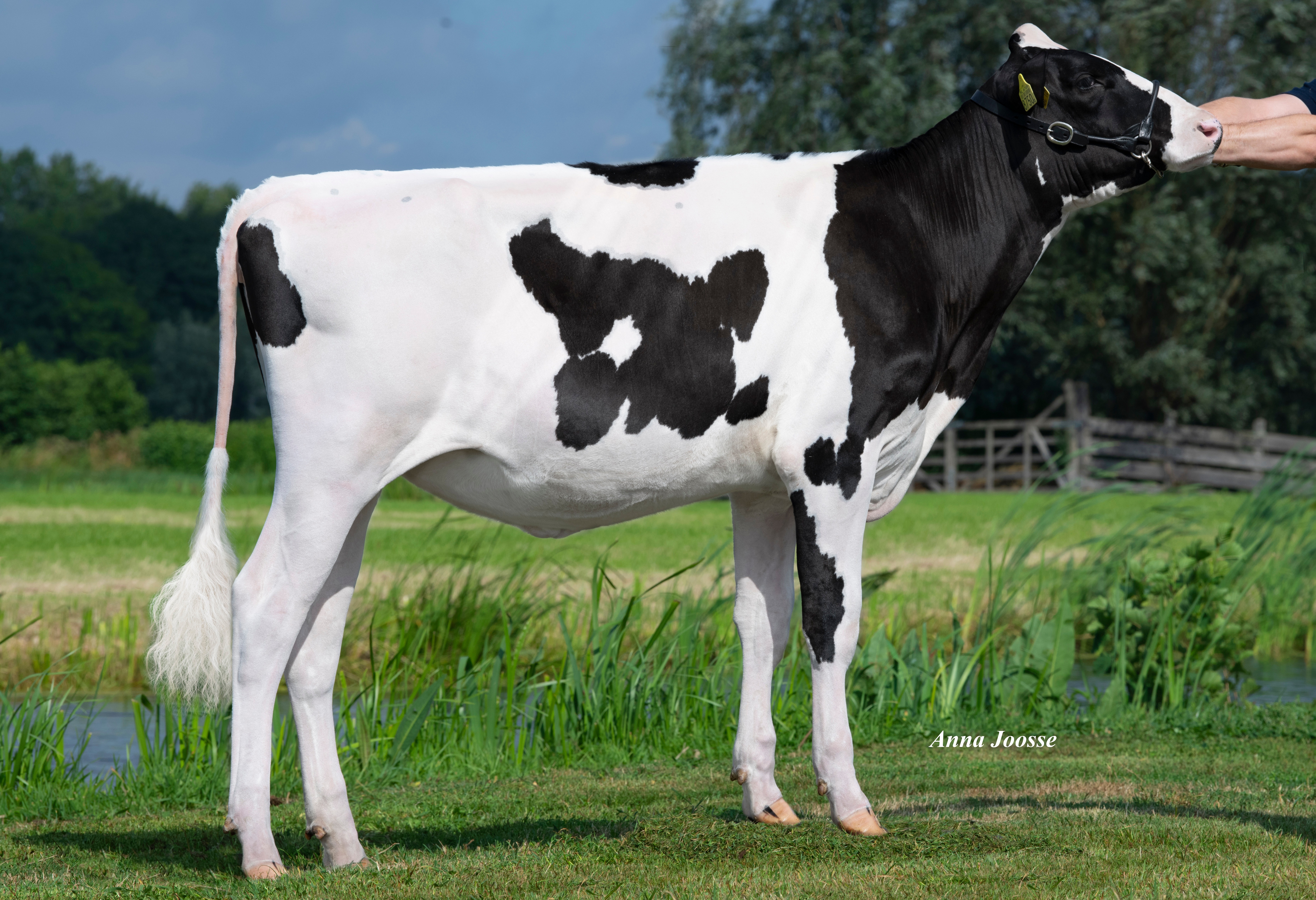 Lot 128. B&S Kdoc Lirose *RC
King Doc x MS Licorice GC Lushous *RC VG-88-USA x Rockymountain Talent Licorice *RC EX-95-USA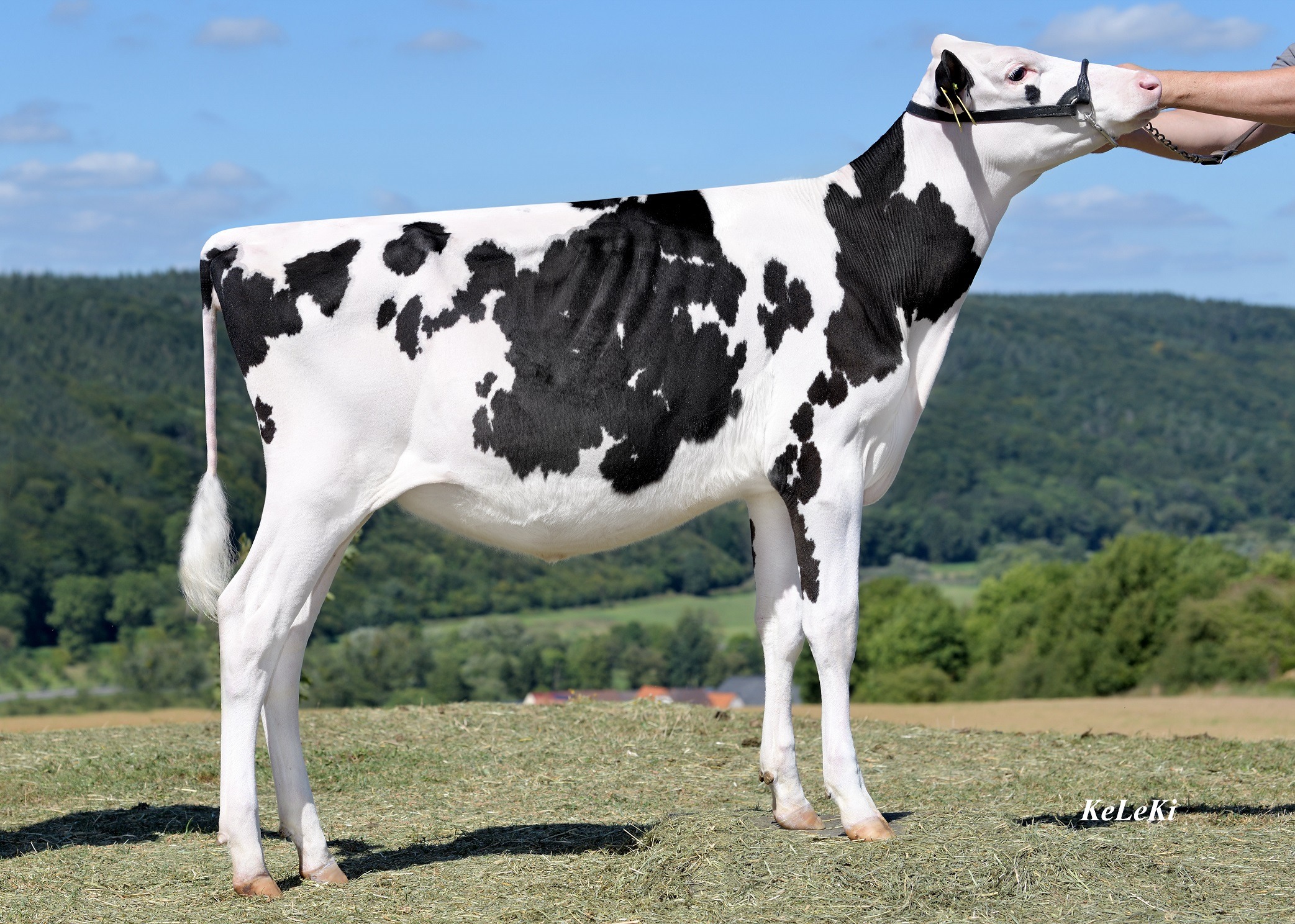 Lot 132. NH Artist Ballerina
Lovely ARTIST from the Grand Champion World Dairy Expo 2019
Artist x A-L-H Balitmore VG-85-DE 2yr. x Ms Gold Barbara Brook EX-91 (s. Doorman) x Butz-Butler Gold Barbara EX-95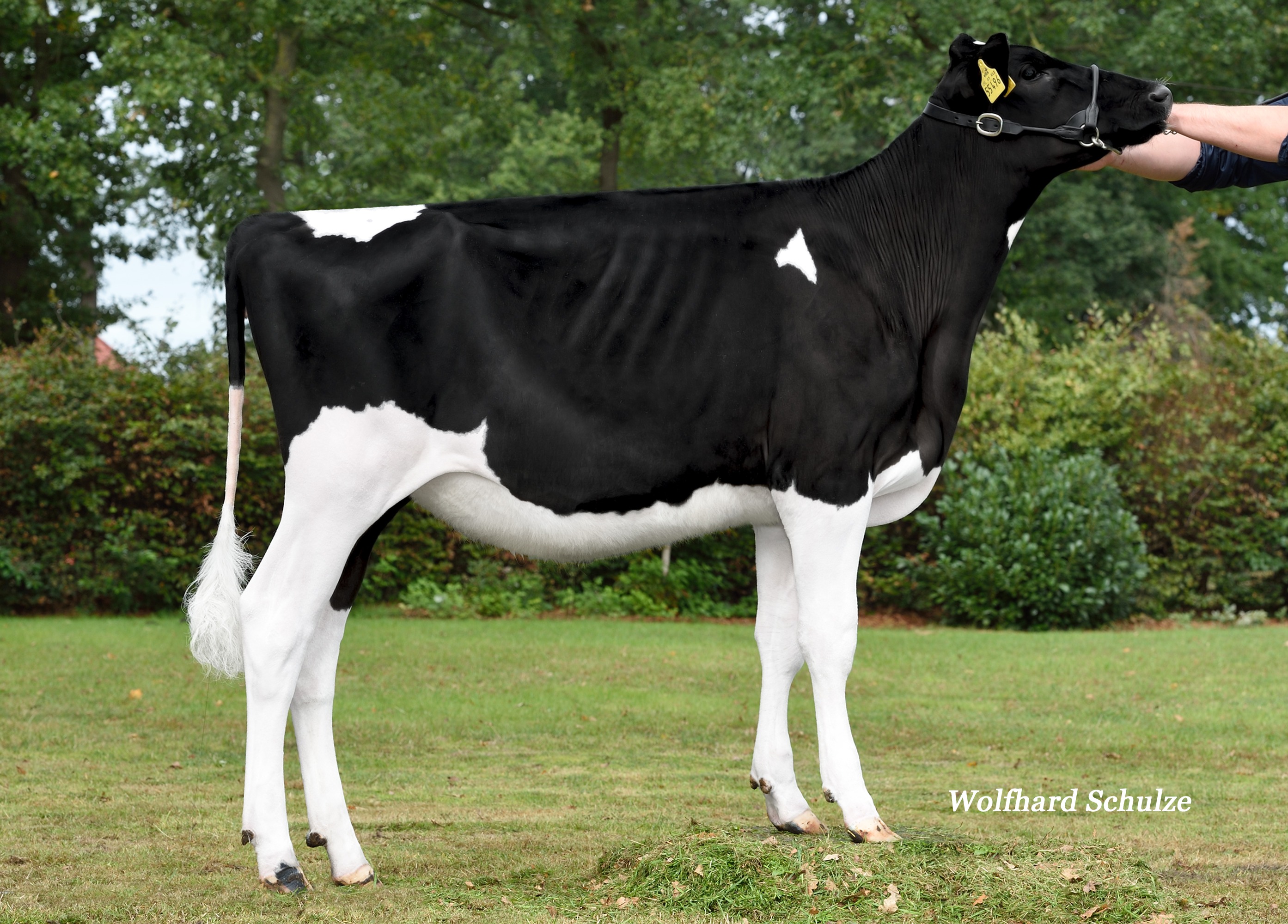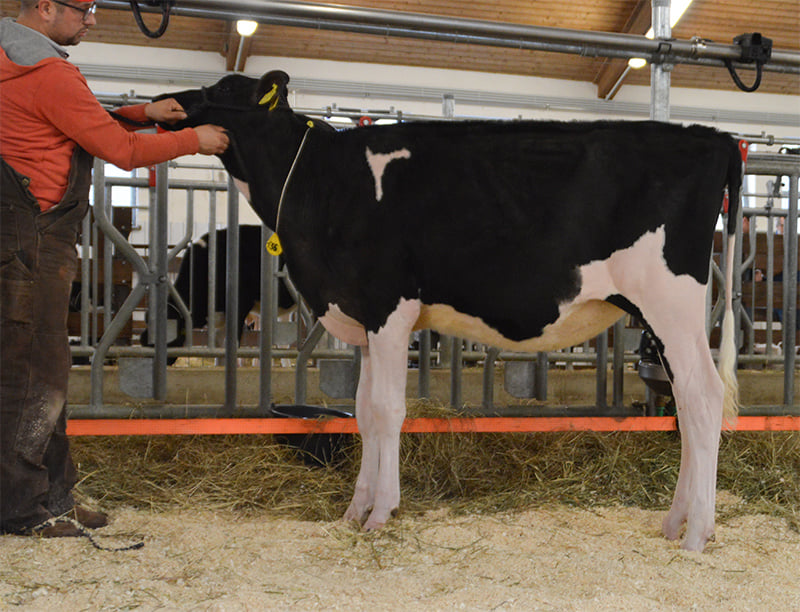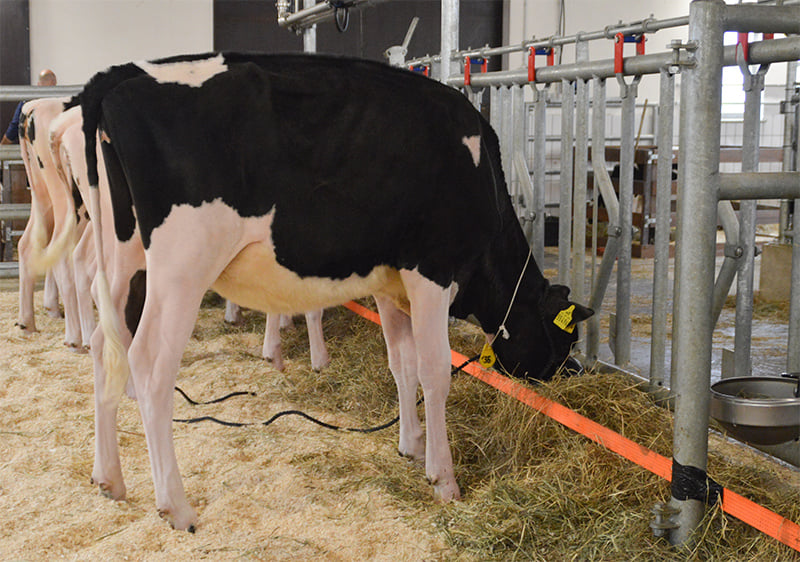 Lot 135. Seeger's Incredible
Amazing Undenied from Seeger's Indiana EX-91-NL her sister!!
Undenied x Seeger's Fitz Indina VG-85-DE 2yr. x Seeger's Indiana VG-89-DE (s. Goldwyn) x VG-87 Gibson x I Freak EX-91-DE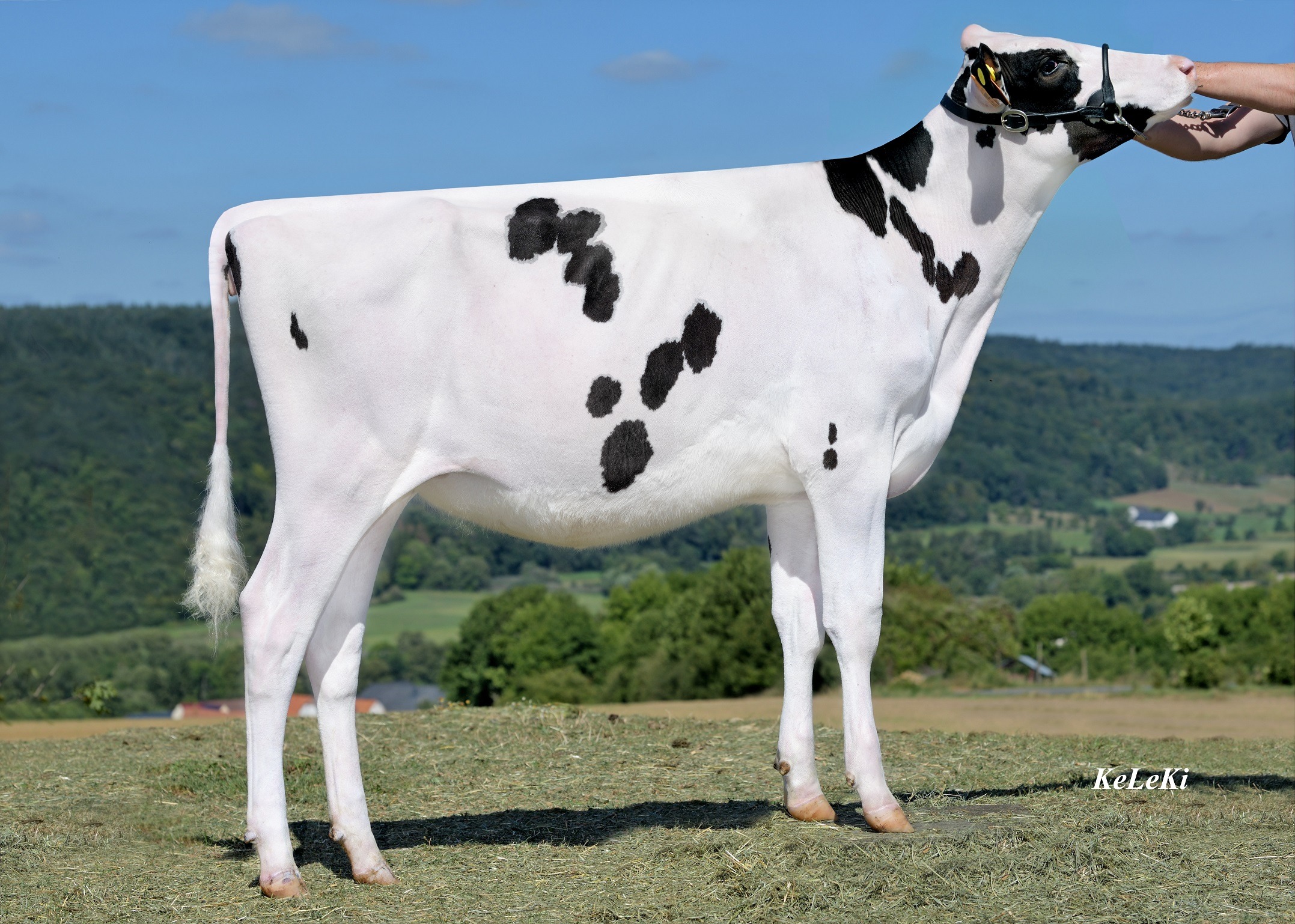 Lot 137. GPH Artist Gaja
Artist x Mattenhof Beemer Guiliana x Galys-Vray EX-94-CH EX-95-MS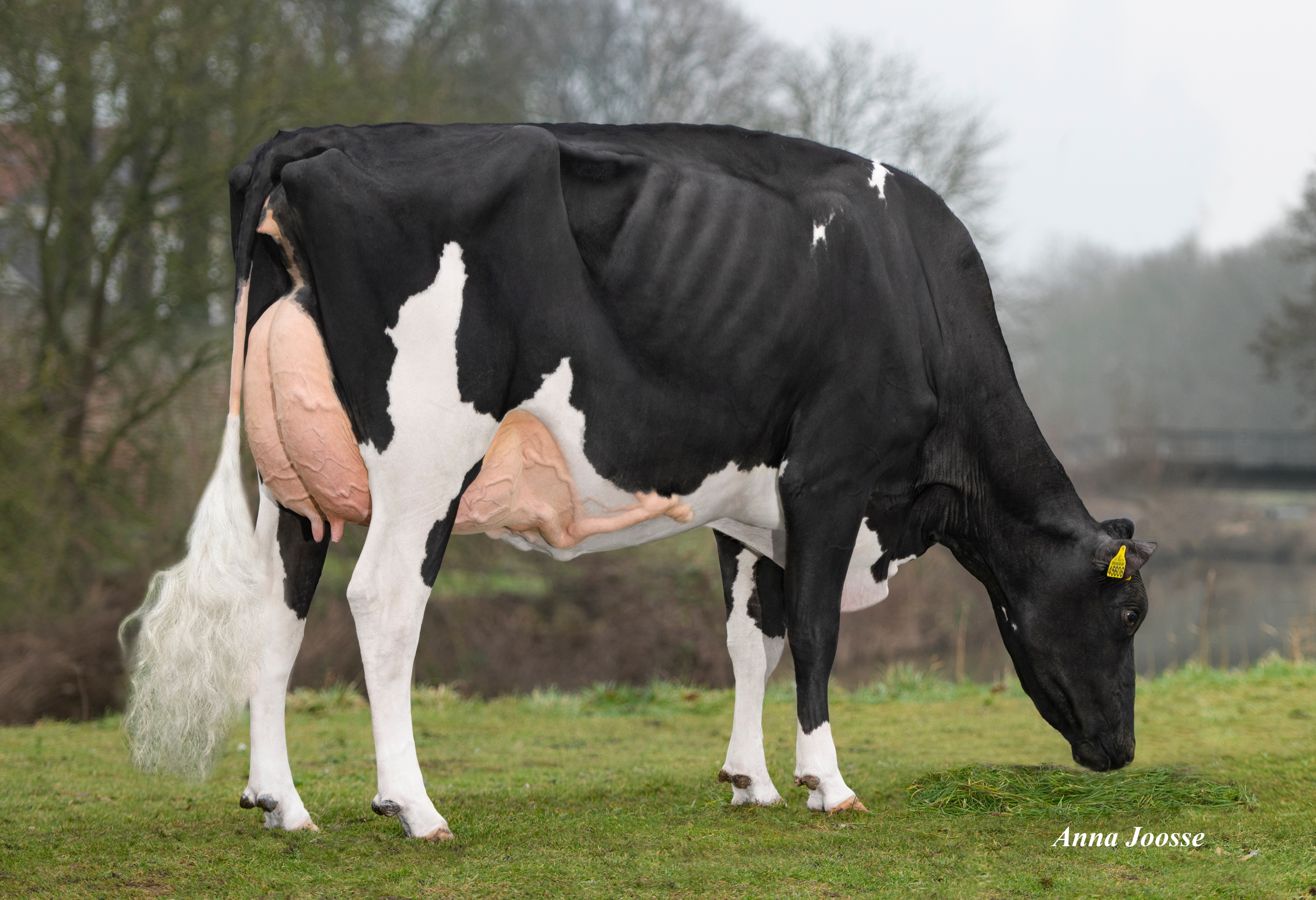 Lot 138. Wilcor Goldwin O'Kadabra VG-89-NL EX-92-MS
Goldwyn x GS Alliance Sid O'Kamila *RC EX-90-DE x Decrausaz Iron O'Kalibra *RC EX-97-CH
1st Best Udder & HM. 2yr. Old Champion National HHH-Show '16
Udder Champion & HM. 2yr. Old Champion Wintershow Pesse '17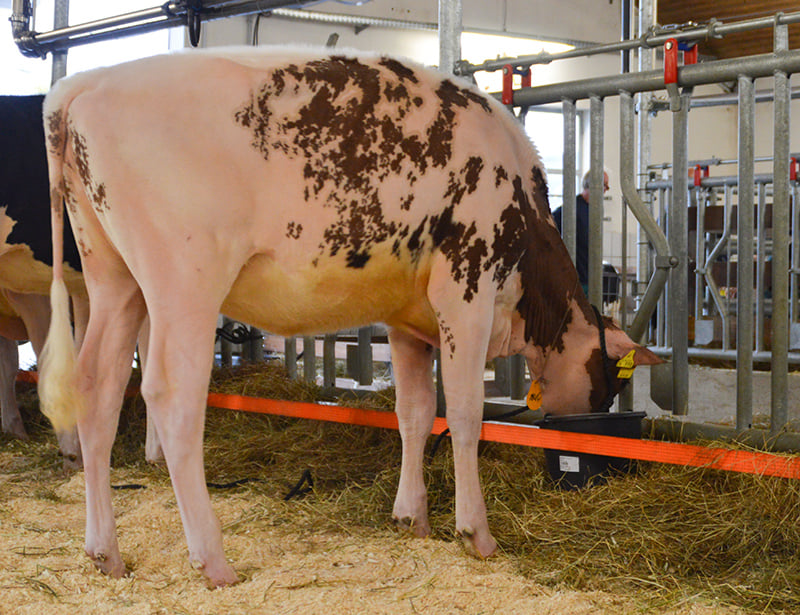 Lot 140. Brendl Kayleigh Red
Diamondback *RC x VG-86 2yr. Goldwyn x GS Alliance Sid O'Kamila EX-90-DE *RC x Decrausaz Iron O'Kalibra *RC EX-97-CH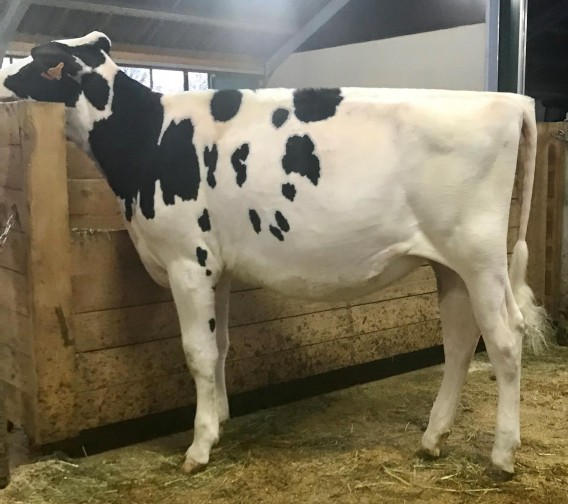 Lot 141. La Brasserie Alice *RC
Jordy-Red x Ms Apple Andorraa *RC EX-91-USA (s. Doorman) x KHW Regiment Apple-Red EX-96-USA DOM 19*
#4 PTAT Red Carrier in Europe: +4.04 PTAT